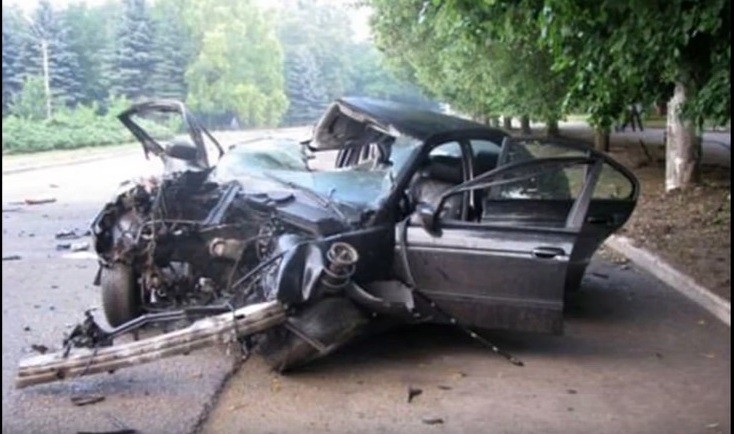 A car which fell down the Ooty-Kalhatty ghat road on Monday morning was found on Wednesday afternoon with two out of the seven travellers alive.
An initial inquiry suggested that the driver of the car lost control as he was going on the 35th hairpin bend of the Ooty-Kalhatty ghat and the vehicle fell 50-60 feet down the gorge.
The two survivors have been rescued and admitted at the Ooty General Hospital.
The group of seven from Tamil Nadu left had for Masinagudi on October 1. The hotel where they had checked into realised that they were missing only on Wednesday morning when the group did not check out of the hotel. The staff then alerted the police who then began a search in the area.
The police and Mudumalai Tiger Reserve (MTR) conducted the search and rescue operation which began on Wednesday afternoon. However, heavy rains in the area delayed the operations.
"As the telephone tower in Ullathi area recorded the phone number of one of the tourists on Monday at 9:30 am, I alerted MTR officials and police in the Masinagudi and Pudumund areas to trace the vehicle. Since Ullathi is on the fringes of the MTR buffer zone, it was thought that the tourists could have ventured into the jungles for a trek. But on Wednesday evening, it came to light that the car in which they had travelled, rolled around 50 feet down the slopes along the 35th hairpin bend along the Ooty-MTR road," T Shanmugha Priya, Superintendent of Police of the Nilgiris, told Deccan Chronicle.
The New Indian Express report said that the road was closed due to the rains and an investigation has been launched to finds out who was manning the check-post when the vehicle (which was registered in Thoothukudi) came through.
"Investigations are on to find who allowed the outstation vehicle despite officials manning a check post," Shanmugha Priya said.
The two survivors were identified as B Ramarajesh (38) from Chennai and P Arun (38) from Perumbur.