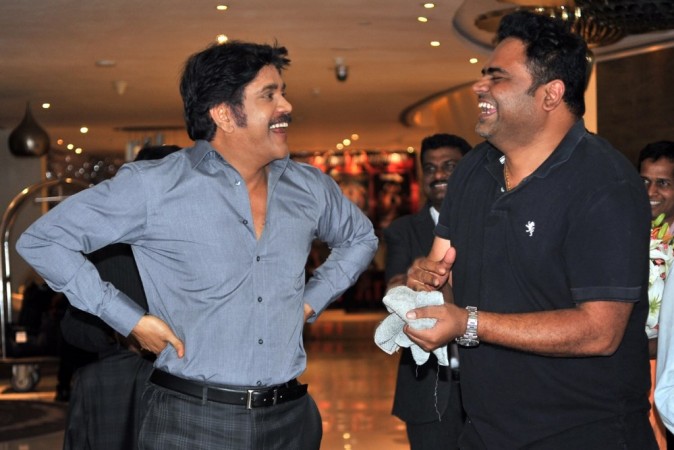 Director Vamsi Paidipally, who is all excited about the release of his next venture "Oopiri," says the film is an important milestone for his career. The Nagarjuna, Karthi and Tamannaah starrer Telugu movie, which has been simultaneously made in Tamil as "Thozha," is scheduled for global release March 25.
The director is now busy promoting the movie, which has been adapted from the French movie, "The Intouchables." In an interview to 123 Telugu, Vamsi said one of his friends gave him the DVD of the French film. "After watching it, I was hugely fascinated by every character and decided right away that I should make this film in Telugu," he said. "I approached PVP cinema and they welcomed the project with open arms."
The director said he has learned many things during the making of the movie. "It is a very important film in my career. I have evolved so much as a human being as the film is personally very close to my heart. I have learnt a lot during the making of this film and have worked with some talented people like Nag, Karthi and Tamannah," Vamsi added.
When quizzed about casting Nagarjuna, Vamsi Paidipally said, "Once I decided that I will remake this film in Telugu, the only name which came to my mind was Nagarjuna. Known for experimenting with his films, I hesitatingly approached him and even said that if he doesn't like the role, I will not make the film at all. Luckily, he accepted the film and the way with which he has portrayed the character is top notch."
Vamsi has all praises for Tamannaah, who has played the female lead. "Tamannah's role is showcased from the viewers' point of view. She is a bridge between the characters of Nag and Karthi. Tamannah is a hard worker and has even dubbed in her own voice for this film," he said.