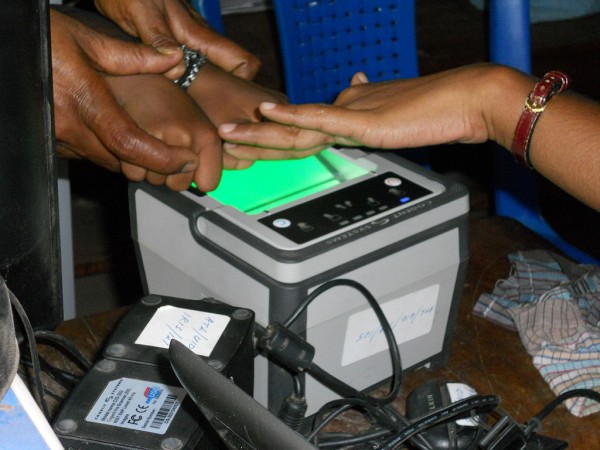 An Aadhaar card will now be compulsory for customers to avail services from the internet companies.
Online giant Amazon has already asked customers to upload their Aadhaar number to track lost packages. Further, Bengaluru-based start-up Zoomcar said it will not accept bookings without Aadhaar as the identity proof, the Times of India reported.
"We ask customers to submit a government-certified ID. We understand Aadhaar is the most widely held. So it is our preferred one," said an Amazon India spokesperson.
Zoomcar operates in 15 cities at present. The company started to ask for Aadhaar in June for customers in North India and Vijaywada and will extend it to the users across the country in a month.
"Aadhaar has the best API integration; the latest documents are getting connected with bank accounts. If you have an Aadhaar card, you have the KYC (know your customer) sorted," said a Zoomcar spokesperson.
Earlier this year, reports suggested that even private companies in India are now shifting their focus towards using Aadhaar to verify new employees in a bid to replace long verification processes and scale down hiring costs.
The move will also help make the hiring process paperless.
Employee verification companies like Authbridge based in Gurgaon and BetterPlace in Bengaluru are now using Aadhaar-based verification solution for their clients.
"Aadhaar verification is simple enough to be done at scale," said Saurabh Tandon, Chief Operating Officer of BetterPlace.
"People even use different ID cards to rejoin the same company," he added.
The government has insisted on linking Aadhaar number for bank deposits, obtaining mobile connections and several other utilities in a bid to remove black money from the system and avoid fraudulence.