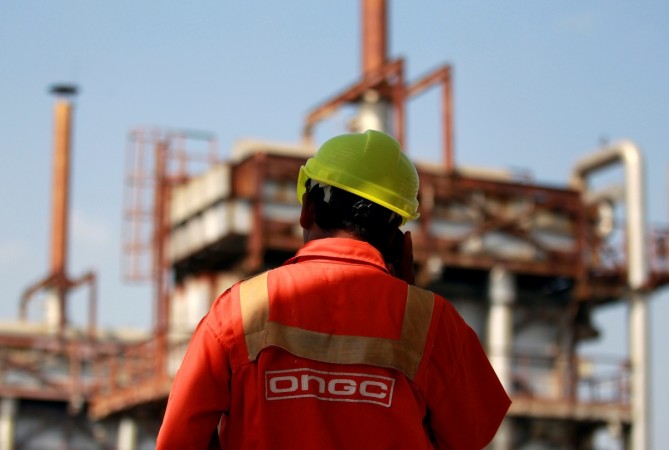 Natural Gas Corporation (ONGC) is all set to acquire a majority stake (51.1 percent) in Hindustan Petroleum Corporation (HPCL) for Rs 36,900 crore. The deal is likely to be completed by the end of January, Business Standard reported.
With this development, the Centre will surpass its disinvestment target of Rs 72,500 crore for the financial year 2018. According to the deal agreement, ONGC will pay the government Rs 473.97 for each share, a premium of over 10 percent of the 60-days' HPCL average share price.
This is will be a record as after 2009, this will be the first time that the government will be surpassing its disinvestment target. Currently, the total disinvestment proceeds for the ongoing financial year stood at Rs 54,300 crore.
Surpassing disinvestment target will help the government as revenue collection from Goods and Services Tax has remained low for the past two months and raised fiscal concerns.
ONGC had agreed to the proposal of share purchase for acquiring 778 million equity shares of HPCL.
"Requisite approval from the shareholders of ONGC for the related-party transaction will be sought by ONGC after the execution of the share-purchase agreement. The acquisition has been made on an arm's length basis. The transaction is exempt from the requirement to make an open offer," the statement said.
In July 2017, the Cabinet Committee on Economic Affairs had given the in-principle approval and the alternate mechanism set up for the finalising the price, terms and conditions of the transaction.
"The acquisition has been undertaken in furtherance of the government's objective to combine the various central public sector enterprises to give them the capacity to bear higher risks, avail economies of scale, take higher investment decisions and create more value for the stakeholders and create an 'oil major' which will be able to match the performance of international and domestic private sector oil and gas companies," the committee had said.