OnePlus 5 is definitely a flagship killer with its premium specs and efficient price tag, but its successor is supposed to be better. While the current flagship by the Chinese smartphone maker appealed many with its performance and camera, some would argue that OnePlus 5's design is not up to the trend.
To fill that gap, OnePlus is reportedly launching OnePlus 5T as a bi-annual successor to the 2017 flagship with incremental changes. As per leaked reports, the OnePlus 5T is expected to boast a larger 6-inch display with a higher Full HD+ resolution on an 18:9 aspect ratio screen. This certainly ignited excitement among smartphone enthusiasts.
Adding fuel to the widespread of OnePlus 5T rumours, an invite alleging the unannounced handset's launch at a November 5 event in China also landed online. This resulted in amplified zest to wait for the new flagship. OnePlus 5 is reportedly out of stock in most countries (except in India as it is the peak festival season), making this new launch event more believable.
But as we all know, nothing is for certain unless the company comes forward to back the speculations. And to that extent, OnePlus did step in to deny the authenticity of the OnePlus 5T invite, which means all that hype about an impending launch of a new flagship early next month is redundant.
The invite was deemed fake by OnePlus, but the very existence of the OnePlus 5T behind the curtains wasn't. It is possible the company might launch the new handset at a later date, which is due to be announced sooner than later.
OnePlus 5T has managed to get fans excited mostly for its impressive design change. The bezel-less design is said to come at a cost for buyers, as some reports suggested the OnePlus 5T to cost higher than the current model's Rs 32,999 price tag.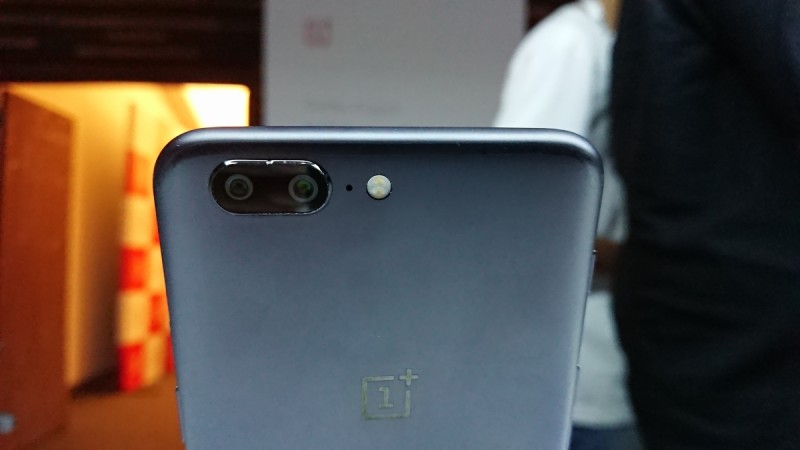 Rumours have suggested the OnePlus 5T will come in two variants, one with 6GB RAM + 64GB ROM and another with 8GB RAM + 128GB ROM. Other specifications include a Snapdragon 835 chipset, Android Oreo, dual rear cameras with 20MP+16MP setup and a 16MP front snapper.
It is possible that all these rumours have little to none legitimacy, but the company can clarify it in the days to come. In one other possibility, the company might skip OnePlus 5T this year to unveil OnePlus 6 early next year in order to compete with Samsung Galaxy S9.