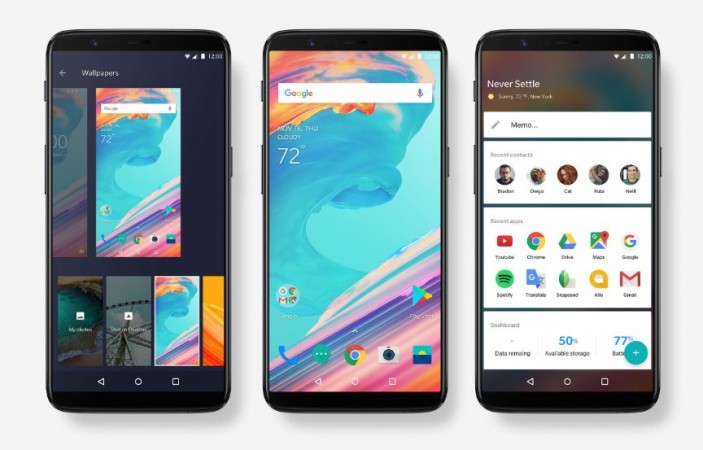 Soon after the debut of OnePlus 5T in late November 2017, the Android flagship was praised by critics and fans for offering face unlock feature for less than the half the cost of Apple's fancy and expensive iPhone X.
But, now this very marquee feature might hurt OnePlus' reputation, as the company has been accused of patent infringement by biometric security firm SensibleVision.
SensibleVision CEO and co-founder George Brostoff in an email statement to a blog, My Smart Price claims that the OnePlus might have taken the liberty of using his company's facial recognition technology for the OnePlus 5T, but he is ready to resolve the issue amicably by holding a private one-on-one meeting without legal experts. He says OnePlus can become his clients and get access to broader proprietary technologies on offer by SensibleVision.
If OnePlus declines to sign the Global Patent License Agreement (GPLA) with the required fees, SensibleVision hinted it would take legal route to get justice.
Also read: Take Note! WhatsApp to stop working on these smartphones from next week
However, SensibleVision is most likely settle the case out-of-the-court, as it holds the patent rights only in US and OnePlus' market share is very negligible there. Furthermore, patent litigation cases are expensive to run in US, so it is unlikely the company will file any complaint at the US patent office.
For those unaware, OnePlus 5T comes with 16MP snapper having Sony IMX370 sensor and additional software that allows the device to have 'face unlock' feature with a record 400ms speed. Also, it uses over 100 identifiers to uniquely identify the owner's face and cannot be fooled by 2D photograph, as well.
International Business Times India Edition has reached out to OnePlus for comments via email and we are yet to get the official response.
Stay tuned. Follow us @IBTimesIN_Tech on Twitter for latest news on OnePlus products.