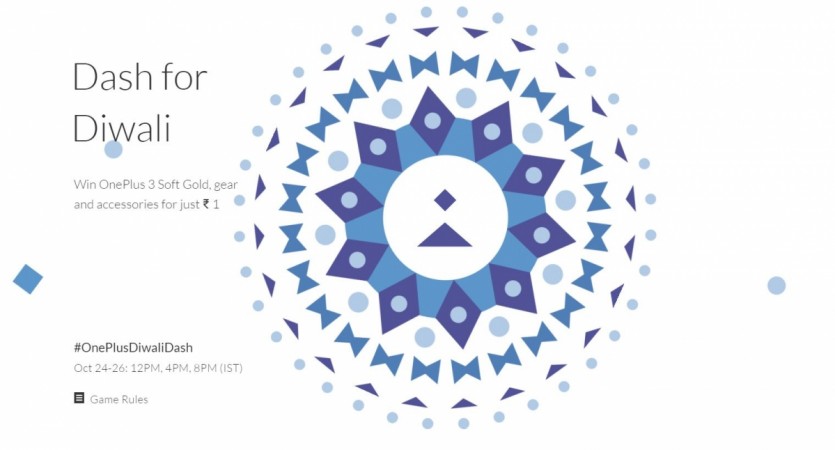 Popular Chinese smartphone maker OnePlus, on Monday, kicked off the much publicised pre-festive campaign – "OnePlus Diwali Dash Sale" -- in India.
Last week, OnePlus India had announced that it would hold a special mystery flash sale from October 24 to 26, where-in buyers stand a chance to get surprise gifts ranging from smartphone -- the OnePlus 3 (Soft gold/silver grey) -- to accessories for just Re 1, similar to the recently concluded Xiaomi's three-day "Diwali with Mi" sale.
Also read: Flipkart Big Diwali Sale preview: Check out what's in store for consumers this week
Now, the company has announced that participants will also be able to get a shot at the mega bumper prize, which is a full-expense paid one-week trip to London and meet the OnePlus UK team.
"All fans participating in the Diwali Dash contest in any or all of the three days will be eligible and drafted into the grand prize pool as long as they complete the entry challenge. The winner, chosen at the sole discretion of OnePlus, will be announced by October 31, 2016 on our social media platforms and forum," the company said on the official blog.
Also read: How to find out if your Apple iPhone 7 series has faster Qualcomm or slower Intel LTE Modem
How the OnePlus Diwali Dash Festival sale works?
On all the three days (October 24-26), the company will hold the Re 1 Mystery box sale at 12 pm, 4 pm and 8 pm (IST).
At the beginning of each session, a limited number of Re 1 mystery boxes will be released through a lucky draw.
The contents of the Re 1 Mystery Boxes depend on event participation levels, as measured by the Dash Index on the company's portal. Every session ends when all the boxes are exhausted. A participant may keep drawing until he/she draws a box, or until all the boxes are taken. There will be a brief cool-down period after each draw.
Also read: How to enroll for OnePlus Diwali Dash sale and level up the chance to win prizes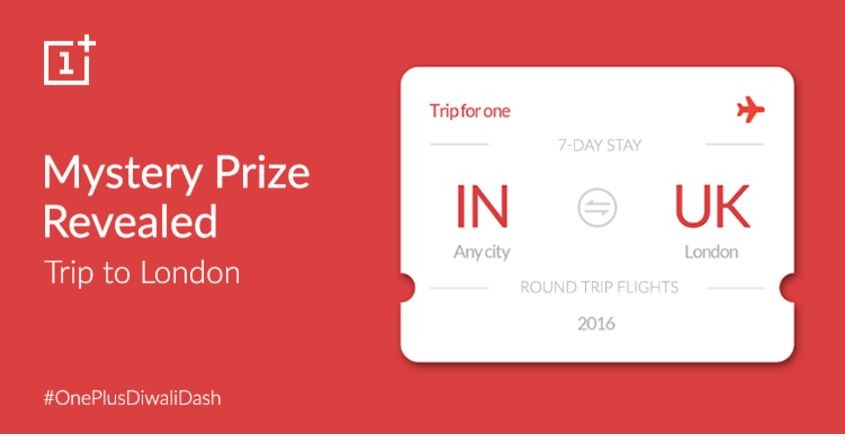 [Note: Each OnePlus account is eligible to receive a maximum of one Box only. Contents of the Box are revealed once you complete your payment of Re 1. Unpaid boxes expire]