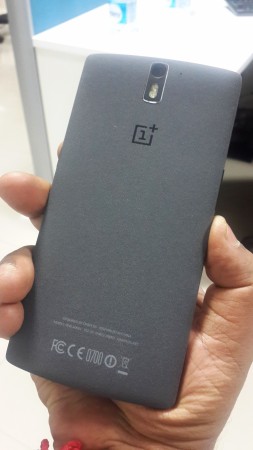 OnePlus, the maker of 'flagship killer' One smartphones, has announced an extended warranty service for its smartphone users in India.
As part of the initiative, all service related issues till date and henceforth pending for more than 15 working days at service centres will automatically get a three month-extended warranty. The service will be applicable on OnePlus One and all future smartphones.
"OnePlus is committed to long term growth in India...While it is our constant endeavor to close most of our customer service requests within 3 days, this complimentary extended warranty will compensate users in case of any unexpected delays," said Vikas Agarwal, General Manager, India, OnePlus.
"Our goal is to continue to gather feedback from our users and strive to provide the best service and support than any consumer brand in the country", he added.
All Indian users who purchased the One from oneplus.net prior to the India launch will also be eligible for this service.
The smartphone maker launched a 10,000 mAh power bank device in India. But on plans to launch the OnePlus 2, the successor to OnePlus One, the company is tight-lipped.
According to earlier reports, OnePlus might also launch a budget smartphone along with OnePlus 2. The OnePlus One smartphone is available in 2 built-in storage variants - 16GB and 64GB - and can be purchased in India from Amazon.in for ₹18,998 and ₹21,998 respectively.