I've been using and testing the OnePlus 6T since the launch and it keeps getting better. As I had mentioned in my review, the 6T certainly packs the power it needs to be a true flagship with its no-compromise performance and reliable battery. But I wasn't too happy with the in-display fingerprint scanner even though the technology is still in its nascent stage.
But one of the things I love about OnePlus is its commitment to improve and make sure its relationship with a customer doesn't end right after a sale – an experience iPhone users can relate to. Through regular software updates, the company thrives to improve the user experience after taking feedback from its community.
My experience with the OnePlus 6 was already great, which was tough to top even with the 6T. But OnePlus found a way by smoothening the OxygenOS and the upgrade couldn't have been better. But the in-display fingerprint scanner wasn't perfect, and OnePlus realised that sooner than most did.
OnePlus rolled out OxygenOS 9.0.5 with improvements to the Screen Unlock and some bug fixes. I wasn't quite sure of how this would benefit, but 94MB update was well worth it. To recall, OxygenOS 9.0.4 also had some Screen Unlock refinements, which I did not feel was significant, but the latest one certainly makes the effort.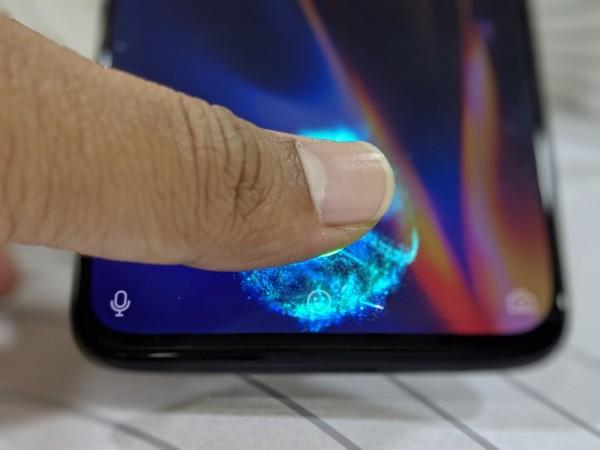 I've been testing OnePlus 6T's in-display fingerprint scanner after updating to OxygenOS 9.0.5 and it sure feels snappy, efficient and a lot better than how it was on the day of launch. Kudos to OnePlus for doing that.
And if you still haven't updated to OxygenOS 9.0.5, you definitely must do it right away. The update is less than 100MB, so even if you do not have a Wi-Fi network nearby, go ahead with your daily data plan if the limit is 1GB or more. It sure will be worth it.
In a matter of minutes, the update got downloaded and a quick reboot happened to complete the installation. After entering the passcode after a restart, I tested the Screen Unlock and it worked like magic. With the latest update, OnePlus 6T certainly has the best in-display fingerprint scanner for now.