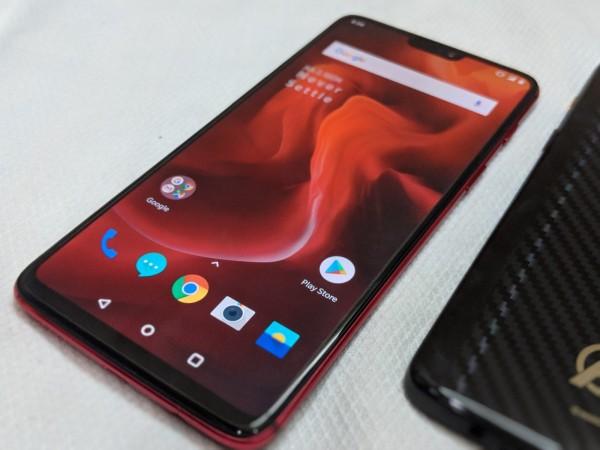 Last week OnePlus released two back-to-back updates OxygenOS v5.1.7 and v 5.1.8 to OnePlus 6, but as it turned out, the software had bugs causing the device's battery drain fast. Now, another issue dubbed as 'Oil Painting' effect has cropped up affecting photography in the Android flagship.
Several OnePlus 6 owners are complaining that the photo quality has deteriorated in terms of sharpness particularly under HDR (High Dynamic Range) mode in low-light conditions. The resulting images are said to have more noise and blurriness similar to oil paintings.
One OnePlus 6 user had complained to the customer service through the mail and has received a positive response from the company. OnePlus has been notified about the camera issue and a software fix is under development and would release it as early as possible.
It has also come to light that even the OnePlus 5 and the 5T models, which received OxygenOS 5.1.3, last week, too have affected with same camera bug. On the bright side, the software patch is already developed and is in beta testing. It would be rolled out anytime now.
Is there a temporary fix for 'Oil Painting' camera bug for OnePlus 6 and OnePlus 5 series?
As of now, there is no bug-fix. But, to avoid the 'Oil Painting' effect bug, device owners are advised to stop using the HDR mode until the company release the firmware update. In normal and other modes, the camera seems to work fine.
In a related development, OnePlus recently announced that the company is committed to offering two-year Android software update and an additional year of security patch service (bi-monthly) for its devices.
It can be noted that OnePlus is considering T models, which come out late in the year, as the starting point for 2+1 software upgrade cycle. For instance, OnePlus 5, which made its debut in June 2017 five months before the OnePlus 5T, will be part of the same software upgrade cycle as the latter.
This means OnePlus 5 owners will get an additional four months when compared to the T series. It's the best deal compared to other rival brands in the market and fans will really appreciate the initiative.
The newly revised software maintenance schedule applies to all OnePlus 3, OnePlus 3T, OnePlus 5, OnePlus 5T, and OnePlus 6 users, effective immediately.
Stay tuned. Follow us @IBTimesIN_Tech on Twitter and on Google News for latest updates on OnePlus.