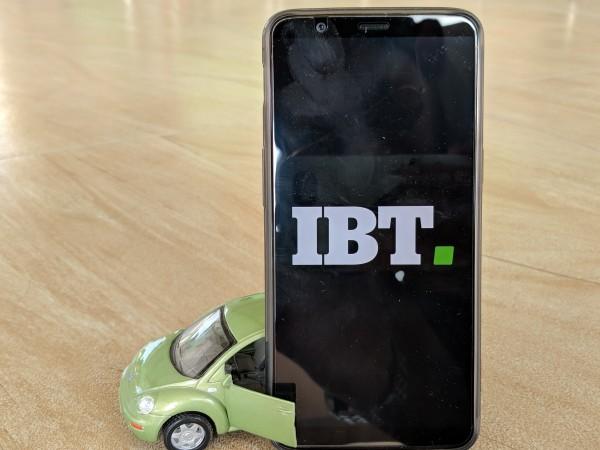 OnePlus has established a name for itself as the maker of "flagship killer" smartphones. It initially struck gold with the success of handsets like OnePlus One, OnePlus 3 and recently OnePlus 5. Even before customers and critics were done praising the company's 2017 flagship, OnePlus rolled its "Never Settle" dice and launched the OnePlus 5T.
Even though there might have been unhappy OnePlus 5 owners, many potential customers saw OnePlus 5T dearly. At the launch of the handset, International Business Times India had the chance to briefly check out the phone, but after testing it for a good period of time we are now able to conclude our comprehensive review of the OnePlus 5T.
In all fairness, OnePlus 5T is OnePlus 5 at heart with a slight makeover to fit into the evolved world of tall smartphones. For the most part, using OnePlus 5T is like using OnePlus 5, which is a great thing considering the latter's performance absolutely amazed us during our review of the phone.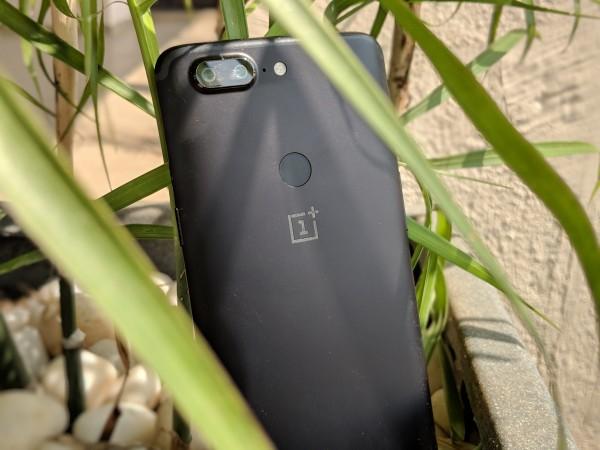 Let us start with the things we loved before moving on to what failed to impress in the OnePlus 5T.
As we mentioned earlier, OnePlus 5T has the soul of OnePlus 5, and its glitch-free performance took care of the most difficult tasks with ease.

The phone's Dash Charge remains our favourite, and it beats every other smartphone, including Samsung Galaxy Note 8, iPhone X, Google Pixel 2 XL, Sony Xperia XZ1 and others with its fastest charging speed.

The new design is certainly welcoming, especially the tall and bright 18:9 aspect ratio display.

The rear camera setup did not fail to impress even though it received a minor tweak.

The facial recognition software is a big surprise.
But OnePlus 5T is not without caveats.
The new bezel-less display brought the biggest change in the OnePlus smartphone design by placing the fingerprint scanner at the back of the phone.

The 18:9 aspect ratio is quite tall for one-handed operation, but it's not a problem limited to OnePlus 5T.

The camera is good, but not great, and it's not OnePlus' fault. The competition has gotten intense with entries like iPhone X and Google Pixel 2.
While this is just a brief of our views on the OnePlus 5T, continue reading for in-depth analysis and explanations to the above-mentioned points.
Design and Display
This is the most important aspect one must consider before buying OnePlus 5T. The change in design is a major shift for OnePlus, as it had to move things around in order to keep up with the trend. As the display got bigger and bezels around it trimmed down, OnePlus had to remove the home button and move the fingerprint scanner to the back.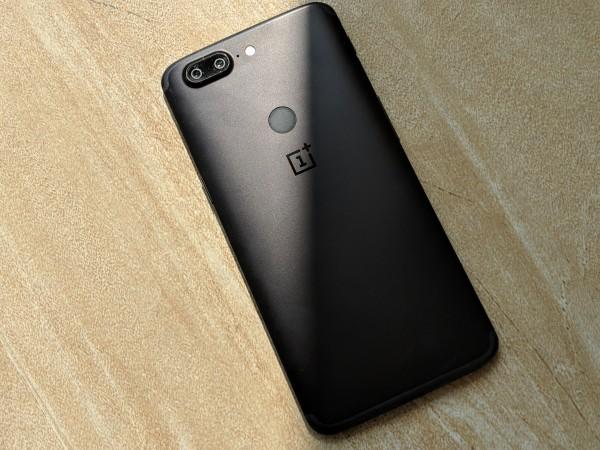 But those who love large displays, OnePlus 5T has a beautiful 6.01-inch Optic AMOLED display with Full HD+ resolution, which will not make you miss the 2K screens. We had no trouble using the phone under direct sunlight or in dark rooms for watching movies or playing games.
But the problem with 18:9 aspect ratio displays doesn't change here for people with small hands. We had to reach out to the notification area by stretching the thumb or sliding the phone down. But that's the new standard and it seems like people need to start adjusting to that. Otherwise, the OnePlus 5T display is top-notch and design is classy except for the rear-mounted fingerprint scanner, which isn't as comfortable as the one on OnePlus 5.
Camera
OnePlus 5T gets a minor upgrade in the camera department over its predecessor. The rear dual camera setup features a 16MP primary lens with 1.12µm pixel size, f/1.7 aperture, 27.22 mm focal length and a 20MP secondary sensor 1.0µm pixel size, f/1.7 aperture and 27.22 mm focal length. Like any premium flagship, this phone also supports 4K video and has dual LED flash for low-light portraits.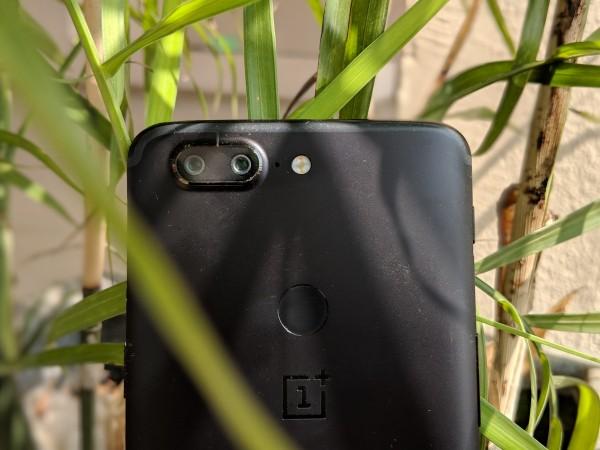 We did not find any difference in terms of camera; so if you're planning to upgrade from the OnePlus 5 to OnePlus 5T for its camera – forget about it. The low-lights were impressive and portrait shots with blurred background appeared more natural and DSLR-like. But it failed to woo us considering OnePlus 5T claims to be a flagship killer and it doesn't even come close to Google Pixel 2.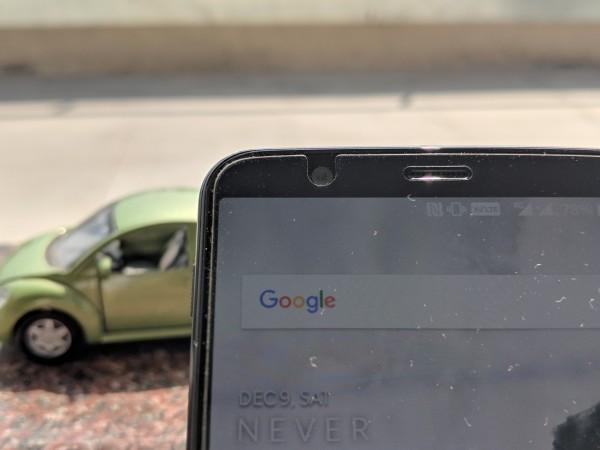 In wide-range landscape shots, the dark areas lose a bit of contrast and the highlights weren't up to the mark. We were able to notice the difference only after comparing it with the Pixel 2 XL, otherwise, users won't find much to crib. But the OnePlus 5T doesn't leave any stone unturned in capturing details.
OnePlus 5T's portrait mode remains a strong element and users willing to take close-ups of their pets, friends, and family will certainly won't be disappointed.
Selfies appeared pale even on a bright sunny day. And that's again because we had Pixel 2 XL to show us the real colours. Low-light imaging is up to the mark, and it'll test your photography skills. Finally, we loved how stable the videos appeared even while shooting in a moving vehicle.
Here are a few sample photos shot on OnePlus 5T.
Battery & Dash Charge
OnePlus 5T, like the OnePlus 5, is the unbeatable champion in terms of battery in 2017. If we have to recommend a flagship with the best battery, OnePlus 5T must be your choice.
In terms of battery life, OnePlus 5T lasted us a full day with mixed usage. And if we'd binge watch Netflix, stream music, use a lot of camera and share them on social media along with instant messaging and voice calling, OnePlus 5T would need a recharge in about 8-9 hours, which is quite impressive.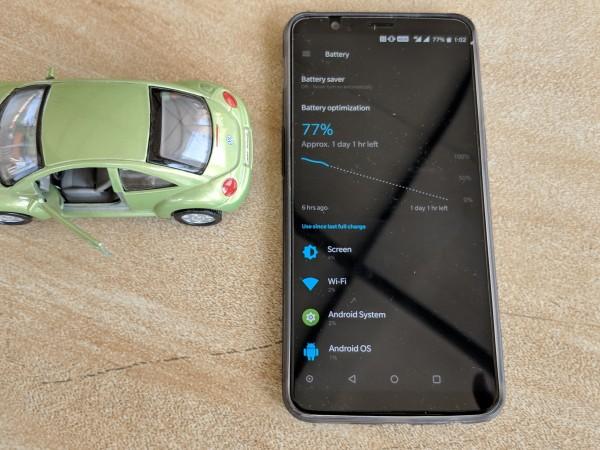 But running out of battery will never feel annoying if you have the OnePlus 5T – thanks to the Dash Charge fast charging solution. In a matter of 40-45 minutes, it will power-up your phone to last another full day with average use. From 0-55%, OnePlus 5T would take just 30 minutes. And we tested the battery after charging for 10 minutes, and it easily lasted us 5 hours with calling, messaging and social networking.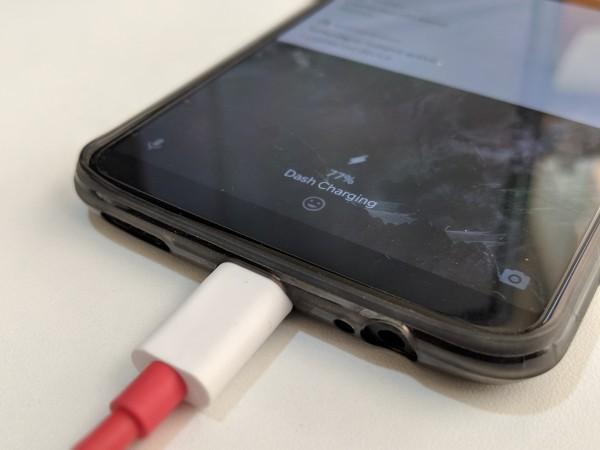 OnePlus 5T is the best smartphone to end your battery woes.
Performance
There isn't much to write about the OnePlus 5T's performance here. The Snapdragon 835 chipset with 8GB RAM is an ideal combination for a lag-free, high-performing device. Just like the OnePlus 5, the 5T does not compromise on performance, and it's one of the best things we love about OnePlus phones.
But our review of the 5T encountered some app crashes, mainly Instagram, which would go off without warning. Re-launching the app would work fine, but that happened more than once. The problem did not occur with other apps or even games like Gangster 4.
The user interface is same as the OnePlus 5, except now there are on-screen navigation buttons, which I personally find annoying. Especially while typing, we tend to hit the home button instead of spacebar. But that's the case with any full-screen phone.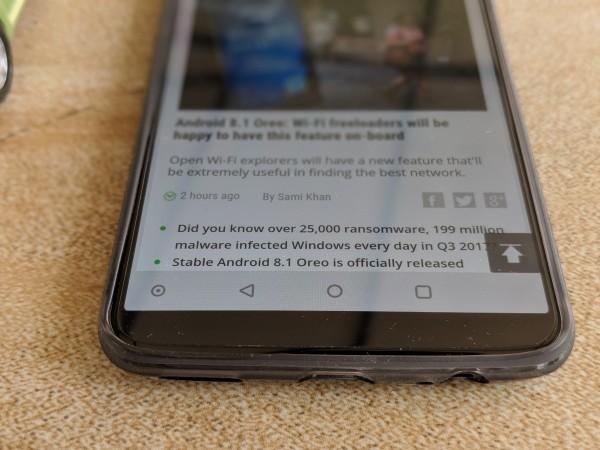 OnePlus, however, tackles the problem by allowing users to hide the navigation buttons from the settings. So every time you open an app, the three navigation buttons will vanish and swiping up will bring them back. Quite a useful feature that we do not find in many smartphones.
Security
As much as we detested the rear-mounted fingerprint scanner, we loved how fast the facial recognition works. For us, the scanning would happen accurately even in minimum lighting conditions. At times when it works, we couldn't even see the phone make a visible attempt to scan. The moment we'd press the power button, the swift facial recognition would land us directly on the home screen.

Since reaching out to the rear-facing fingerprint scanner isn't ideal for everything, facial recognition in the 5T is the perfect alternative.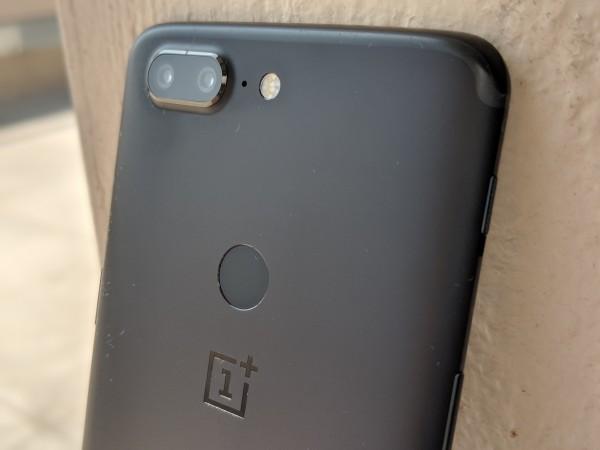 The fingerprint scanner at the back is on the same plain as the metal body, which makes it hard to locate blindly. But that's something we managed to fix by using the silicon case that came with the phone. It's worth mentioning the transparent silicon cover gives the phone a stylish look and it's good to see OnePlus taking accessories seriously.
Final Verdict
If you're looking for an Android powerhouse without any compromise on specs, design and battery, OnePlus 5T is the device for you. But if you already have the OnePlus 5, we do not think it's worth making the jump. Instead, wait for a couple of more months and upgrade to OnePlus 6.
The camera on the device is decent, but since the competition is stiff we wouldn't strongly recommend the 5T against Pixel 2. As an overall package, OnePlus 5T is still a dominating choice under Rs 40,000. We tested the 8GB RAM variant, which comes with 128GB storage and costs Rs 37,999, but if you're not hungry for power then 6GB+64GB model for Rs 32,999 should do just fine.