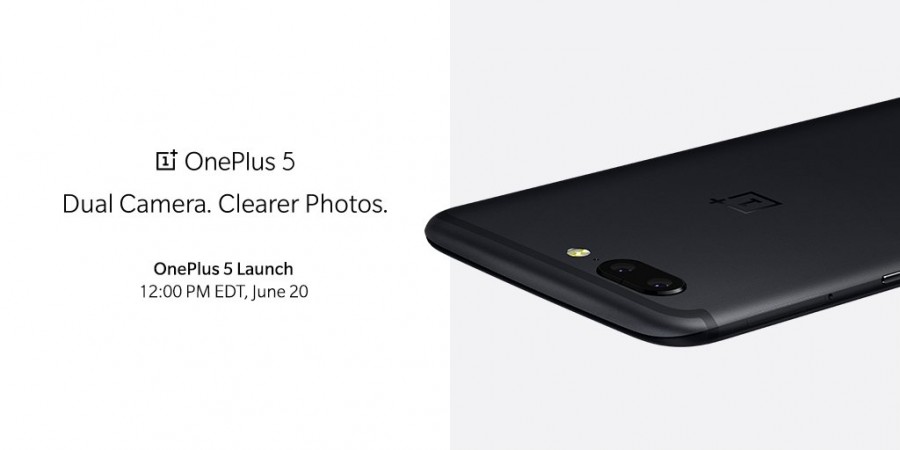 We are being thoroughly educated about the upcoming OnePlus 5, either through official channels or reliable sources. The launch of the anticipated flagship is set for June 20, and it is going to arrive in India on June 22. While the nation waits for the big launch, there are some concerns about the phone's price as the specifications seem quite premium for an affordable flagship.
OnePlus has established the reputation of delivering top-notch features in a phone at a very competitive price. With new flagships every year, the prices of the phones have slightly increased. But the OnePlus 5 is going to be the company's finest work and that seems to come at a price.
If the leaked pricing of the OnePlus 5 in India holds any authenticity at all, then the handset would come in two variants – one with 6GB RAM + 64GB ROM and another with 8GB RAM + 128GB storage. By specifications, both variants are pretty solid and challenge giants like Samsung Galaxy S8, LG G6 and even the iPhone 7 Plus.
In terms of pricing, the entry-level model is expected to cost Rs. 32,999 and the 8GB variant will reportedly sell for Rs. 37,999. The information was communicated to TrueTech by a viable source, and it looks precise.
Which one will you buy?@OnePlus_IN @getpeid

— IBTimes India Tech (@IBTimesIN_Tech) June 9, 2017
If we compare the pricing of OnePlus 5 with the most expensive OnePlus smartphone currently – the OnePlus 3T 128GB – which retails at Rs. 34,999, it doesn't seem too bad. In fact, for that difference of price, buyers will be getting a lot more than what other flagships are offering at the moment.
After all, OnePlus 5 is coming with Snapdragon 835 chipset, a 16MP dual rear camera setup, revamped design, a 3,600mAh battery and a 5.5-inch Full HD/ 2K display. In all fairness, flagships like Samsung Galaxy S8 and iPhone 7 Plus come close to what OnePlus 5 is offering but charge twice as much.
When Apple launches an iPhone for over Rs. 50,000, there aren't many surprised eyes. Apple has established that its iPhones do not come cheap and consumers expect that in a way. However, the tables swiftly change when a new brand like OnePlus seems to touch a higher price range.
Rumours have already indicated that the OnePlus 5 is going to be the company most expensive flagship till date. In a recent leak it was suggested that the OnePlus 5 would cost €550 in European markets, which makes the freshly leaked price of the phone in India seem quite legit.