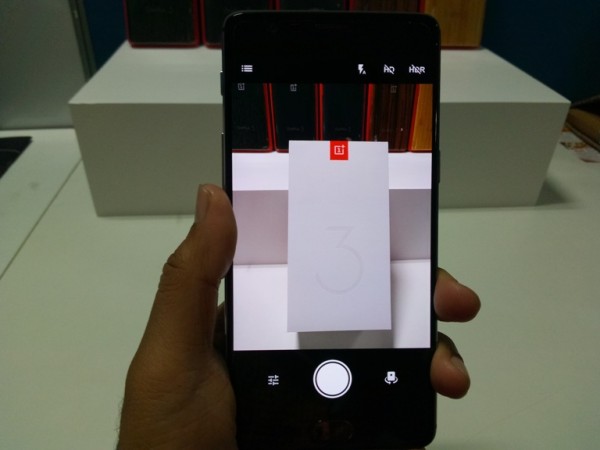 OnePlus is still settling down from the fame and success of its OnePlus 3 smartphone from earlier this year and it already has another device lined up to woo consumers. Following several days of rumours, OnePlus 3T's launch date has finally been revealed. Although unofficial, a source from China just confirmed that the upgraded flagship is coming on November 14.
According to the leak, the launch is taking place in London and the company is launching two variants of the Snapdragon 821-powered OnePlus 3T differentiated by their storage configurations. While the 6GB RAM is going to be same as in the OnePlus 3, there will be a new 128GB storage option in addition to the 64GB model.
Based on the freshly leaked information on Weibo, the OnePlus 3T will also get a slight bump in the battery size, from 3,000mAh to 3,300mAh. Dash Charge technology will remain intact. In addition to all that, there is going to be a new black colour option in the OnePlus 3T. It would be exciting to see something similar to iPhone 7's Jet Black option (fingers crossed).
With all these upgrades, OnePlus will sell its new model $80 more than the current OnePlus 3. Popular mobile tipster had revealed the cost of the OnePlus 3T to be $480. In light of the latest revelation, this could be the price for 64GB variant and the 128GB model will cost extra.
As for rest of the specs, OnePlus 3T will remain mostly unchanged. A 16MP rear-facing camera with LED flash, an 8MP front snapper, a fingerprint scanner-integrated home button, a 5.5-inch HD display and the metallic unibody design will complete the OnePlus 3T's spec-sheet.
Even though the camera configuration would remain unchanged, OnePlus 3T is expected to come with an enhanced Sony IMX398 sensor instead of Sony IMX298 one as found in the OnePlus 3. The new device will run Android Nougat out-of-the-box, which is a step up from Android Marshmallow.