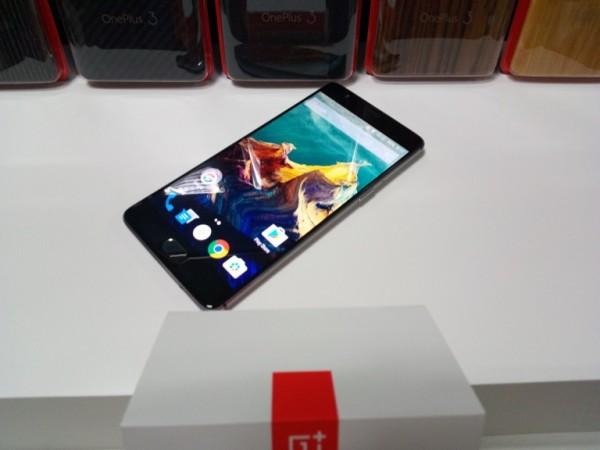 OnePlus 3T is doing the rounds on the internet for quite some time now and the official launch is still not confirmed. Rumours suggest that the new OnePlus 3 variant will be released sometime in December with various upgrades to tap into the premium flagship market.
Besides a Snapdragon 821 chipset and Android 7.0 Nougat, OnePlus 3T is also expected to have a superior camera. According to the latest leak, the unannounced OnePlus smartphone will be powered by Sony's IMX398 sensor, which is a step up compared to OnePlus 3's Sony IMX298.
Sony's IMX398 is the latest sensor and it has only been seen in the Oppo R9S, which makes the OnePlus 3T next in line. Oppo R9S is a camera-centric smartphone by the Chinese maker, complete with a 16MP rear camera and 16MP front camera setup. OnePlus 3T will likely sport the upgraded camera sensor at the back, keeping the front sensor at 8 megapixels.
OnePlus 3 smartphone already has a pretty impressive camera, which we found in our review to be one of the best in the industry. The handset sports a 16MP rear-facing shooter with PDAF, EIS, f/2.0 aperture, 4K recording and RAW image support. The results of the OnePlus 3 camera can be found in our detailed review from July.
Other than this, the OnePlus 3T is expected to be pretty much the same. A metal unibody, Dash Charge support, Optic AMOLED display measuring 5.5 inches with Full HD resolution and a 3,300mAh battery. But nothing is certain until the smartphone maker launches the handset or confirm it at the very least.
With new entrants like Google Pixel series and iPhone 7 series in the market, which are priced at a much higher scale, OnePlus 3T will offer buyers an affordable option for a premium experience. A recent leak by popular mobile tipster Evan Blass revealed that the OnePlus 3T will cost $80 more than the current flagship. This puts the OnePlus 3T price at $479, which roughly translates to Rs. 32,100.