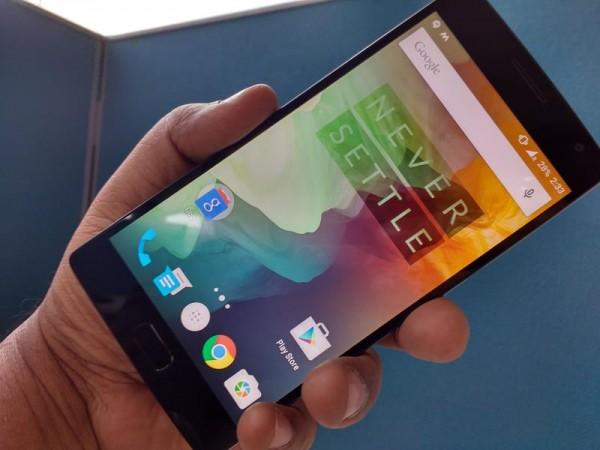 Since its debut in the smartphone market with One, OnePlus has managed to receive outstanding response. The amazing price-to-performance ratio and the decent usability experience helped One Plus One to win a 'flagship killer' tag around the world.
Naturally, people were having great expectations about its successor, from the day the Chinese smartphone maker announced to release OnePlus 2.
Keeping up with the hype, the company also teased one feature after another for making its release somewhat sensational.
The device has already been brought by millions of consumers around the world through its invitation selling strategy.
But the question remained unanswered until we used the phone for a couple of weeks.
So here is our verdict on OnePlus 2. Does it truly deserves the 2015-2016 'Flagship Killer' tag?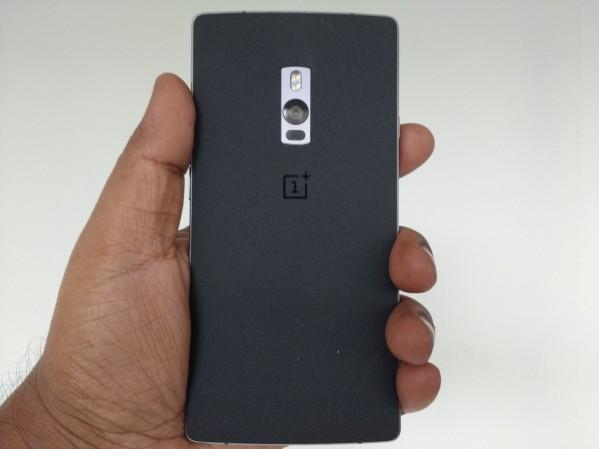 Design & Build Quality
First things first, OnePlus 2 doesn't belongs to the lightest category of smartphones. But amazingly, it weighs almost identical to iPhone 6 Plus with its 175g weight. The device measures 151.8x74.9x9.9mm and offers amazing built quality. For added robustness, OnePlus 2 comes with a metal frame. The all-round compact finish of the device is also able to make it an elegant yet rugged device.
The removable back cover comes with a lean curve and offers a decent grip. We received the Sanstone Black edition, which offers a great anti-slippery feel for its raised sand texture but you are free to swap between Bamboo, Rosewood, Black Apricot and Kevlar by buying additional Styleswap covers. Opening the back cover gives access to the dual-SIM cassette, which allows you to install two 4G micro SIM into the device.
OnePlus 2 houses the volume rocker and power button on the right side, while placing the 3.5mm audio-out at the top and the speaker mesh on the bottom. On the top of them, OnePlus 2 comes with a hardware slider button for managing notification on the left and an USB Type-C port for charging and transferring data on the bottom side.
The rear camera has been grouped together with a dual-LED flash and a laserAF sensor inside a chrome finished tab on the top rear, below which they have also engraved the OnePlus logo. The major portion of the front has been occupied by the 5.5-inch display, below which there are two capacitive buttons and a fingerprint sensor, which doubles as a home button also.
Display
OnePlus 2 boasts a 5.5-inch, 1080x1920 pixels, 401PPI display with a Gorilla Glass 4 protection shield on top of it.
In real life, we found the display quite sharp in nature with crisp texts and icons. We were fairly impressed with the colour balance and the contrast level of the display. Output colours were vibrant and well balanced and contrast levels were decent. OnePlus has added the ambient light display feature, which uses the ambient sensor accurately and controls the brightness pretty well according to different lighting environments.
Operating System and Software
OnePlus 2 runs on Android 5.1.1 Lollipop overlaid with OnePlus's homemade custom OS OxygenOS 2.0.1. The OxygenOS retains the material interface of Lollipop and adds some useful gestures and customisation features, which makes it flexible and easy to use.
[Read More: 6 Secret OnePlus 2 Tips and Tricks You Must Check Out]
For example, OnePlus 2 offers you to change the behaviours of the menu and back buttons placed below the display. You can swap their functionality, backlight and order. Similarly it also comes with several gestures, which helps you to control specific apps straight from the locked screen.
The OxygenOS also comes with the app drawer and arranges all the apps in alphabetic order. The operating system comes with all the necessary Google apps along with a file manager and an audio tuner.
Performance
Under the hood, OnePlus 2 comes with the latest Qualcomm Snapdragon 810 SoC, which is also visible in Sony Xperia Z3+, HTC One M9, Nexus 6, LG G4 and Moto X Pure Edition to name a few. The SoC combines a Quad-Core 1.56GHz Cortex-A53 CPU, a quad-core 1.82GHz Cortex-A57 CPU and Adreno 430 GPU. Alongside it packs 4GB RAM and 64GB storage out of which, 54GB remains left for the user.
Benchmarking the OnePlus 2, the smartphone scored 54,188 in AnTuTu Benchmark, 914 single core and 3,954 multi-core in GeekBench, 1,393 in Basemark OSX II and 18,226 in Ice Storm Unlimited.
The scores are quite outstanding for OnePlus 2 and prove it capable enough to defeat several under Rs. 30,000 smartphones. That said, with real world use, we found the OnePlus 2 a great performer with every tasks. The device managed all the tasks at ease while opening multiple apps, browsing multiple tabs or playing graphic-heavy games. Another interesting thing about OnePlus 2 is it managed to control heating up the device, which is pretty usual with all S810 powered device like Sony Xperia Z3+ and LG G4.
Sound
The device comes with a large speaker mesh placed on both the sides of the USB port. The external speaker sounds well and doesn't distort even in the full volume. However, it lacks the bass which is usual with most of the smartphones. OnePlus 2 comes with an audio tuner app for customising device sound output. The app offers several presets, a fully fledged 10-band equaliser, bass and treble control.
The app is also able to tweak the sound while you're playing music, movies or games.
Camera
OnePlus 2 packs a 13MP, 4128x3096 pixels, OIS rear camera with dual LED flash and laser auto-focus. For the selfie camera needs, the device packs a regular 5MP camera. On paper, the camera sounds almost identical to its predecessor but it is capable of recording 4K videos through the primary snapper and 1080p videos using the selfie shooter.
[In pictures: OnePlus 2 Camera Review and Sample Images]
In use, the rear f/2.0 shooter was quick enough to track the subject across different lighting conditions. The images have great detail with ample presence of nicely balanced colours.
Check our camera review and sample shots we clicked using the OnePlus 2 for having an overview about its camera performance.
Fingerprint Sensor and Battery
OnePlus 2 comes with a fingerprint sensor, which is quite snappy to use. For activating the sensor, you have to create fingerprint profiles by placing your finger to the sensor through different angles. Once done, you have to activate it through a pattern, pin or password so that in case the fingerprint sensor is unable to detect you, you can use the substitute to unlock the device. We found the fingerprint sensor quite snappy and had no issues during our entire test period.
[In pictures: OnePlus 2 Camera Tips and Tricks]
On the battery part, OnePlus 2 come powered by a non-removable 3,300 mAh battery, which lasted almost one-and-a-half day in regular use before dying. In our battery burning test, OnePlus 2 discharged at an average of 12 percent per hour.
Conclusion
OnePlus 2 is currently available through invitation basis via Amazon for Rs 24,999 (64GB edition). Unlike OnePlus One, this time the company has eased the invitation procedure. Hence, its not very difficult to buy the device. OnePlus has announced to launch a 16GB storage/ 3GB RAM edition for Rs 21,999, which is expected to be available later this year.
OnePlus 2 lacks a few basic things, which are required to be a flagship killer - like NFC connectivity and the fastcharging capability. But to be honest, NFC haven't achieved the popularity to be an essential part of smartphones yet. But lacking fastcharging is a serious omission though.
But for the price, OnePlus 2 offers more than enough. It comes in a beautiful - yet rugged body, latest hardware, decent camera and an amazing price-to performance ratio. So if you're using any basic device and want to upgrade, OnePlus 2 is a must buy. But if you're owning a OnePlus One, we would ask you to wait till the company comes with the next edition.