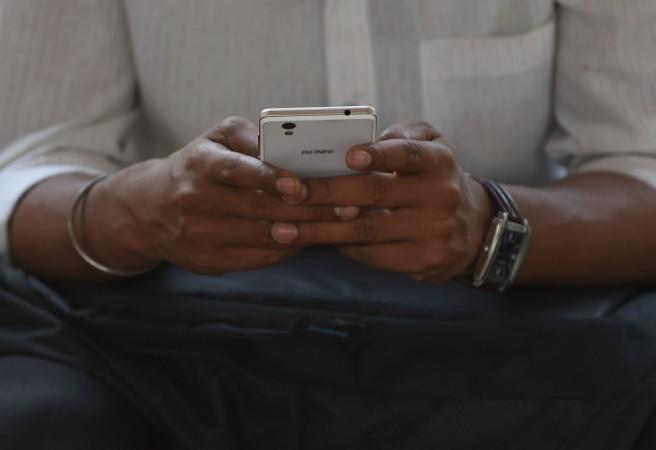 If your smartphone constantly runs out of space despite there being hardly a few apps installed, chances are, it might be flooded by those sweet "good morning" images and GIFs that you receive almost every morning.
The Wall Street Journal reports that one in three smartphone users in India run out of space on their phones almost on a daily basis and the reason for this, according to Google researchers, can be largely attributed to our love of sending "good morning" messages.
These cheerful "good morning" messages, often in the form of images or GIFs displaying twinkling hearts or adorable babies, pile up in our phone's memory without us ever realising.
Also read: Google's keyboard app Gboard now lets you make GIFs of your own
With cheaper data plans, thanks in part to Reliance Jio, which brought a revolution of sorts in the Indian telecom space by introducing 4G internet and making it affordable to the common public, Indians are increasingly getting online, and millions more are embracing the Internet for the very first time.
And with this, many new "witnesses" of the power of the Internet believe what better way to begin the day than by sending "good morning" greetings to friends and family (even strangers) from their phones.
This unprecedented rise in Internet users and usage in India has resulted in a 10-fold increase in the number of Google searches for "Good morning images" over the past five years. And even, Pinterest, which added a new section that displays images with quotes, saw a ninefold increase in the number of people from India downloading such images over the past year.
Not to forget WhatsApp (which has more than 200 million active monthly users in India) added a status message (group broadcast) last year that lets users wish all their contacts good morning at once. The Facebook-owned messaging service alone accounts for the greater part of these greetings being exchanged, as it is the largest messaging service in the country.
But, it's not just the common man who has been smitten by the frenzy. Even Prime Minister Narendra Modi had reportedly expressed displeasure at one of his colleagues for not replying to his "good morning" messages on the Narendra Modi app.
"I send good morning messages, but apart from five or six MPs, no one responds," NDTV quoted Modi as saying.
Meanwhile, when Google researchers peered into Indian consumers' phones to find out what's causing their storage space to max out, they found thousands of "good morning" images and GIFs that are essentially eating into the phone's storage.
According to a survey by data-storage firm Western Digital, one in three smartphone users in India run out of space daily, which is far more compared to the that in the US where only one in ten users run out of space daily.
To combat this problem Google recently launched the Files Go app, which is meant particularly for markets like India. The app not only helps delete all unnecessary content, but also comes with a special feature to search and delete all those "good morning" message at once.
Also read: Is Google Maps too heavy? Lighter 'Google Maps Go' launched on Play Store
The researchers used Google's giant image database and artificial intelligence tools to program the app to spot all the "good morning" messages and prompt the users to delete them. The key to spot the messages is to deconstruct their DNA and look for a certain size and type of image file, said josh Woodward, the Google product manager in Mountain View who led the effort.
The Files Go app was unveiled in New Delhi in December and has been downloaded more than 10 million times on Play Store, most of which come from India, and has deleted more than 1GB data per user on average according to Google.