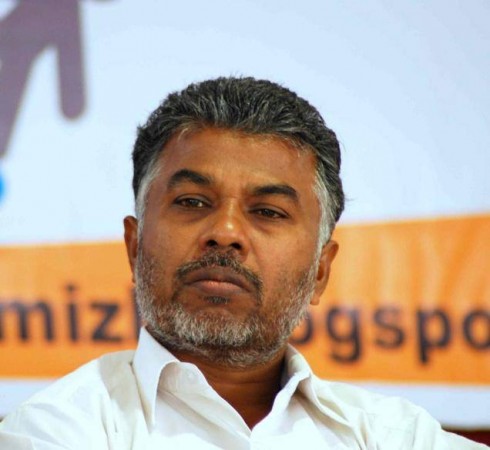 To express solidarity with writer Perumal Murugan, Kochi-Muziris Biennale organised a mass reading session of the controversial novel "Madhorubhagan" (translated to English as "One Part Woman") on Saturday. The novel has been labelled as anti-Hindu by some religious outfits.
The mass reading was led by noted Malayalam writer N.S. Madhavan at Aspinwall Pavilion, near Fort Kochi, at 12 p.m.
Balachandran Chullikkad, Thomas Joseph, Shahabaz Aman, Aashiq Abu, Rima Kallingal, Bijibal, Kamal, Simon Britto, K J Sohan, Bose Krishnamachari, Riyas Komu, Bonny Thomas and several others were part of the event.
Over the past week, some protesters called for the arrest of the author, while others burned the books and demanded its ban. The demonstrators have stated that the book has criticised Hindu deities and women devotees.
Following the condemnation, the author posted on his social media page that he is "dead" and should be left alone.
"Author Perumal Murugan is dead. He is no God. Hence, he will not resurrect. Hereafter, only P Murugan, a teacher, will live," he posted on his Facebook page, which is not available now.
Meanwhile, an online petition - "Stand With Perumal Murugan for Freedom of Expression" - has also gained much popularity with more than 1,700 people supporting it.
Recently, DMK treasurer M.K. Stalin also expressed his support to the cause by posting a message on the social media.