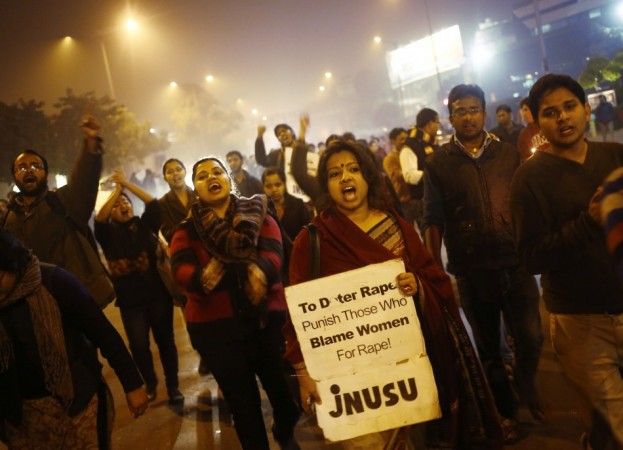 One more accused has been arrested over the alleged gang-rape of two cousins, who were found hanging from a tree in Uttar Pradesh. The incident that occurred in Badaun district of the state, earlier in the week has created a stir among internet users and general public, and has also emerged as major headlines among international news outlets.
The girls, aged 14 and 15, had reportedly gone missing late on Tuesday night after they stepped out to go to the bathroom. Both were found hanging from a mango tree in an orchard the next morning.
Medical examination revealed that they were both raped and died from hanging.
Their families have named four men of the village in suspicion of the gang-rape and murder. Two constables were also suspended for conspiring with the suspects and for dereliction of duty after the family members alleged that for many hours after the girls went missing, the local police refused to register a first information report.
It was only after angry villagers protested that a case of rape and murder was reportedly registered by the police against the four suspects.
The incident provoked angry demonstration locally, and outrage elsewhere in a nation that is crippled by frequent incidences of rapes.
Around half of India's 1.25 billion inhabitants are said to have no access to a toilet. Women are vulnerable to assaults as they use fields around village for toilets, before sunlight and after sundown.
The victims were from the Dalit community, who are at the bottom of the much dreaded caste system in India and are subject to wide-spread discrimination.
India tightened its anti-rape laws last year after the December 2012 incident in Delhi where a medical student was fatally gang-raped inside a moving bus. The incident led to an unprecedented national debate and called for widespread changes in cultural attitudes and changes in law against those responsible.
Meanwhile, Wednesday's incident has grabbed international attention once again with major international news outlets reporting about it.
The BBC, Guardian, Huffington Post, the Sydney Morning Herald, France24 and Japan Times were among major news outlets who have carried the story.