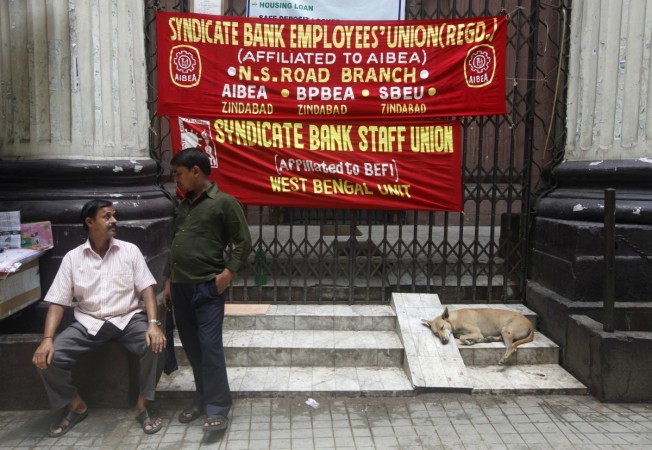 The United Forum of Bank Unions (UFBU) has called for a nationwide strike on July 29. As many as 10 lakh bank employees will observe a one day strike against the central government's "retrograde" banking reforms.
The UFBU consists of nine trade unions comprising both bank officers and bank employees.
C H Venkatachalam, Union Leader and General Secretary of All India Bank Employees Association (AIBEA) said that the bank employees and officers who work in public sector banks, regional rural banks, foreign banks, old private banks and co-operatives will protest against the banking reform policies of the central government, Hindustan Times reported.
The Delhi High Court on Monday reportedly refused to allow the bank strike to take place on July 12, 13 (as planned earlier). UFBU has put up a notice for the strike on the website of the Indian Bank's Association.
The notice reads: "We are informed by the General Secretary, AIBEA that in view of Delhi High Court restraint order, the strike on July 12, 13 has been deferred."
The unions are insisting that public sector banks should not be privatised and private capital should not be increased in such banks. They are also protesting against Foreign Direct Investment (FDI) in the banking sector, Press Trust of India reported.
It was earlier reported that bank employees had threatened that they would go on a nation-wide strike on July 12, 13. Bank of Baroda, State Bank of Bikaner, State Bank of Mysore had said that if the strike materializes it would cause inconvenience to the customers.
About 50,000 SBI associate bank employees went on a strike on May 20 to protest against the proposed merger with the parent bank. The associate bank employees were opposing the move under the banner of the All India Bank Employees Association (AIBEA).