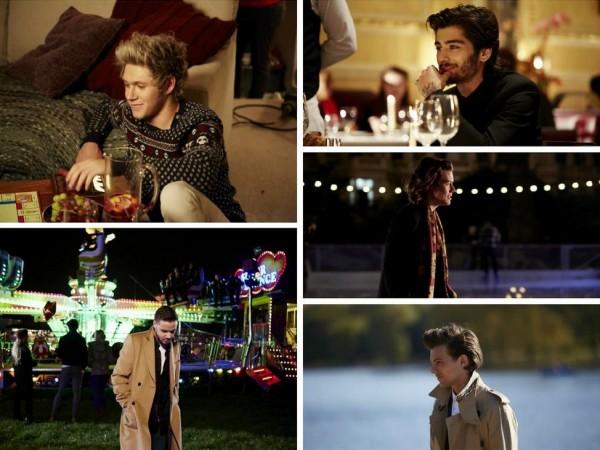 One Direction's new music video "Night Changes" from the album "Four" has received an overwhelming response on the internet. The song garnered over three million views on YouTube in less than a day after its release.
The English-Irish boy band released the song on 21 November. "We have a new music video. It's right here. We hope you like it," wrote the boy band on One Direction's official Twitter page.
"Night Changes" takes the viewers through the romantic dates of Zayn Malik, Harry Styles, Liam Payne, Niall Horan and Louis Tomlinson's.
The four-minute-long music video begins with Malik's candlelight dinner at a luxurious restaurant, which is followed by Payne, who takes his girl to an outdoor carnival and wins a teddy bear for her.
Meanwhile, Styles is busy impressing his lady love with ice skating skills and Horan spends his night playing board games, whereas Tomlinson prefers a long drive.
However, each date winds up with a surprising twist. Malik's romantic night ends with a glass of water and a plate of spaghetti on his head, a ride on the waltzer makes Payne sick. Styles fractures his arm, Horan soaks himself in a Christmas punch and Tomlinson pays for over speeding.
"NIght Changes" is the second song from the album "Four". The first song "Steal My Girl", which features Hollywood actor Danny Devito, a group of circus performers and a monkey, received over 37 million views on YouTube.
Watch One Direction's "Night Changes" below: