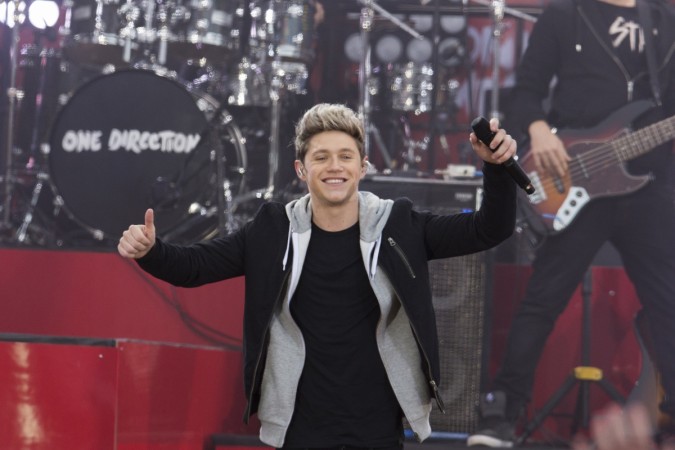 Niall Horan, who treated his fans with a surprise debut single This Town, opened up about his experience on releasing a solo song and whether the band One Direction is closing for good. In an interview with Sirius XM's Spyder Harrison, the British singer revealed that releasing a solo music has been "nerve-wracking" and also hinted that the band members will come together.
"For the foreseeable, you know, we're just taking a break and kind of doing our own thing," the Irish singer told Spyder Harrison on Sirius XM's Hits 1, according to Entertainment Tonight. "I definitely won't rule that out because it's the best thing that One Direction has allowed us to do things like this, and I definitely won't rule it out. Our lives wouldn't be the same," he added.
When talking about the solo release, Horan said that it reminded him of One Direction. "[It's] momentous," Horan said. "It kind of reminds me of when we [One Direction] released 'What Makes You Beautiful.' It's a big deal," he added.
Horan said that he wrote the song in March when he was backpacking through Southeast Asia. He didn't expect to release the song during the band's break, but he got inspired. "I wanted to kind of let people know that I was up to something, so they didn't think I'd just fallen off the face of the earth," he explains. "That's the only song that's actually fully finished," he added.
Horan's This Town, which was a surprise to his fans, has topped the iTunes chart in over 20 countries, the BBC reported.