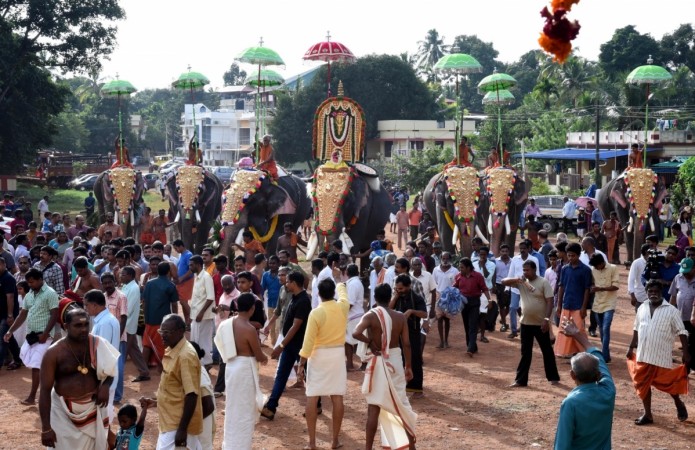 India cricket legend Sachin Tendulkar, one of the co-owners of Indian Super League side Kerala Blasters, celebrated Onam with his Yellow Army on the occasion of Onam 2016 on Wednesday. The festival is the biggest celebration in Kerala even though it is observed all over the world and sees participation of people of other religions as well.
Keralites all over the world celebrate the special festival of the state by wearing traditional attires. While women wear white saree with golden borders, men wear similar coloured shirt and the traditional mundu.

The lunch of the day, known as the Onam Sadya, too, is one to look forward to. It was quite heartening to see Tendulkar, who has been at the back of Kerala Blasters from season 1 of the ISL in 2005, immerse into the festivities and enjoy a grand lunch.
The Blasters participate in ISL 2016 with fresh hope. They roped in English coach Steve Coppell this time around and a chunk of foreign as well as Indian players with aims to better their second season's performance and try to emulate the performance of the first season, where they became the finalists.
Kerala Blasters are enjoying a pleasant preseason this time around in Thailand ahead of ISL 2016. They defeated Thai Premier League side Big Bang Chula United Football Club (BBCU FC) 2-1 in their first pre-season friendly in Bangkok on Monday. Michael Chopra and Prasanth Karuthadathkuni remained the scorers for the side.
They now take on Bangkok United FC on Wednesday afternoon. The match kicks off at 4:30 p.m. IST and live updates will be available here.
Check out the photos of Kerala Blasters' Onam 2016 celebrations with Sachin Tendulkar