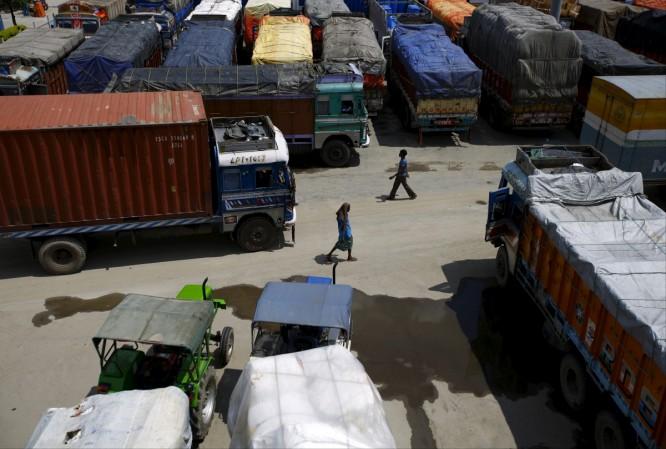 Nepal Prime Minister K.P. Sharma Oli has said he will go ahead with a controversial multi-billion dollar hydro-power project financed by China, days after returning to power. Oli, who had harbored public rancor over India's alleged role in ousting him from power in 2016, also said he would review the convention of Nepalese soldiers being recruited in the Indian armed forces.
"Political prejudice or pressure from rival companies may have been instrumental in scrapping of the project ... But for us, hydropower is a main focus and come what may, we will revive the Budhi Gandaki project," the communist prime minister known for his closeness to China said, the South China Morning Post reported.
Oli, who blames India for his downfall in 2016, also talked about the possibility of reviewing an arrangement under which more than 25,000 Nepalese are serving in the Indian army. "This should be internally and mutually discussed and corrected, if necessary. We live in a new world, and Nepal is starting a new journey, we have to update whatever is considered outdated and bring it in line with the modern era," the SCMP quoted him as saying.
The Chinese role in Nepal's economy has been growing in recent years. As part of its One Belt One Road Initiative, China is funnelling as much as $8 billion into the infrastructure and other key sectors in the landlocked country. The relative significance of the Chinese money is evident from the fact that Nepal's gross domestic product was just above $21 billion in 2016 as per the World Bank.
The Budhi Gandaki hydro-power project in central-western Nepal became a turf for China-India influence jostling after the $2.5 billion project was awarded to a Chinese company by a previous government headed by Maoist leader PM Pushpa Kamal Dahal, known as Prachanda.
However, in November 2017, the Nepal government under Prime Minister Sher Bahadur Deuba scrapped the project. "The agreement, marred by irregularities with the Chinese company, Gezhouba Group, regarding the construction of Budhi Gandaki hydropower project, has been scrapped in a cabinet meeting as directed by the parliamentary committee," the then deputy prime minister had said.
There were also speculations that the project would instead be awarded to NHPC, India's largest hydro power company.
Two other Indian companies are already working on dam projects in energy-starved Nepal, but Oli's return to power and his outspoken support for China will rankle nerves in India. Oli's removal from power in 2016 was a result of the violent uprising of the Indian origin Madhesi community against the new constitution he proposed in 2015. The protest had snowballed into a diplomatic crisis leading to a border blockade and the withdrawal of Nepali envoy to India.
Oli eventually resigned when alliance partners Madhesi People's Rights Forum-Democratic and Rastriya Prajatantra Party declared support to the no-confidence motion filed by the Nepali Congress and Maoists.
Oli, who served 14 years in jail during the monarchy's crackdown on the communists, however, neutralized the geopolitical angle, saying the relationship with India has been excellent. He said the decision to hand the dam project back to China was mainly economic in nature. ""Our petroleum usage has been increasing but we import all of it. We urgently need to develop hydropower to reduce our dependence on petroleum," he told the SCMP.
China's growing involvement in Nepal has been interpreted in India as a part of Beijing's overarching plan to spread influence in the region. The Gwadar port in Pakistan, the upcoming Hambantota port in Sri Lanka, the military base in Djibouti, Chittagong port in Bangladesh and the massive infrastructure investments in Maldives, have been other examples.