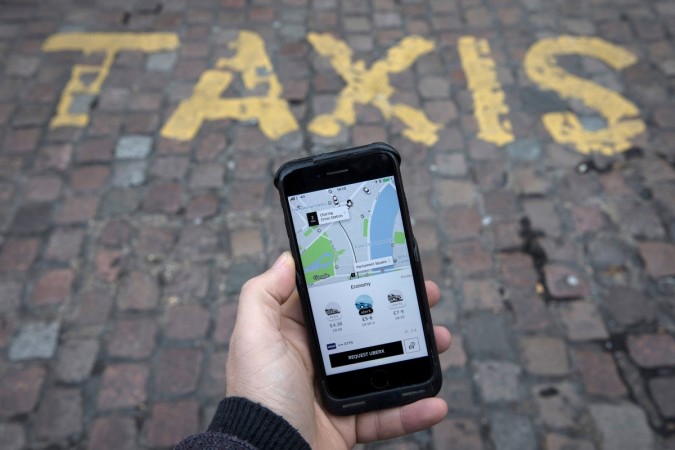 Uber and Ola drivers are set to go on a strike March 19 over the alleged mismanagement of the ride-hailing giants. Headed by Sanjay Naik from Mumbai, the protests would take place outside the offices of the two top cab aggregators.
The Ola and Uber drivers along with their families would stage protest starting from 8 am onward March 19 and the strike might affect cities like Delhi, Mumbai, Bengaluru, Chennai, Kolkata and many others, Business Insider reported.
"Over the years, the businesses of these drivers have slumped due to the mismanagement of these companies. If they do not take our demands seriously then this protest can be indefinite," Naik, a member of Maharashtra Navnirman Vahatuk Sena, who is organizing the protest in Mumbai was quoted by Financial Express as saying.
The Ola and Uber drivers would be shutting down their devices and would not take rides on Monday, March 19. According to reports, the fares on the app would even skyrocket during the day of the strike.
Here are the drivers' demands

To bring back the drivers who have low ratings on the app.
To ensure hike on the low fares for each trip.
To decide the fares based on the vehicle that is part of the trip
To discontinue the company-owned cabs
The commitment of Uber and Ola to ensure the business is worth 1.25 lakh every month as they were promised.
There are reportedly 45,000 cabs functioning in Mumbai alone, however, there has been a recent dip by 20% in the number of cabs of late in the financial capital of India. According to reports, the incentives provided to the cab drivers have also decreased compared to a few years ago.
"The banks which provided loans against these cabs have seized thousands of vehicles. The drivers are unable to repay loans and run their families even after driving for over 12 hours," a driver was quoted by DNA as saying.