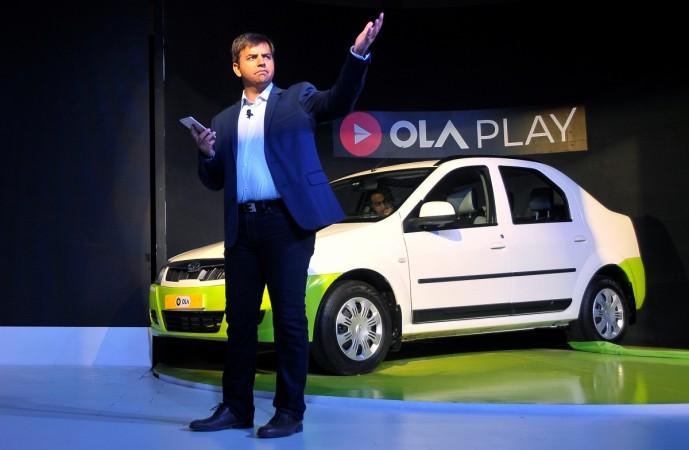 India's largest taxi aggregator, Ola has raised $50 million from Hong Kong-based Sailing Capital and the China-Eurasian Economic Cooperation Fund (CEECF).
Sailing Capital is backed by the Chinese Communist Party-owned financial services major Shanghai International Group. Ola raised roughly $4.3 billion after the current round of funding. The startup is under a fresh round of raising $1 billion to expand its business.
The investee companies --Sailing and CEECF -- paid the amount to hold a combined stake of more than 1 percent in Ola which implies that its valuation has gone up since its previous round of funding.
The current round of funding from the China-based investment firms has come at a time when the taxi aggregator is aggressively planning to expand its operations within and outside India.
Additionally, it also plans to create a strong food-tech business to counter Swiggy and Zomato, as the Bengaluru-based company looks to consolidate its lead against arch-rival Uber Technologies in India.
ANI Technologies run Ola has raised $ 1.1 billion in funds from China's Tencent Holdings Ltd along with existing investor, Japan's SoftBank Group Corp. At that time, it indicated that it was working towards raising another $1 billion from new investors.

Ola is likely to raise fresh capital in the coming months from potential new investors including Temasek, a Singapore-based firm. Mint reported quoting its sources that Temasek has already bought secondary shares in Ola. In July, former and early employees of Ola had sold their shares worth at least $30 million to Temasek as part of a secondary share sale.
Ola needs funds at a constant pace from its new and existing to keep up with its expansion plan all across the globe, at a time when the Indian start-up ecosystem is witnessing a massive hike in the funding momentum.
Since its inception in 2011, it has raised around $2.5 billion and has become India's second-most valuable internet start-up after e-commerce payment system and digital wallet company Paytm. The most imperative step for Ola is to ensure a smooth flow of capital in order to fight with Uber, which is the most deep-pocketed start-up in the world.