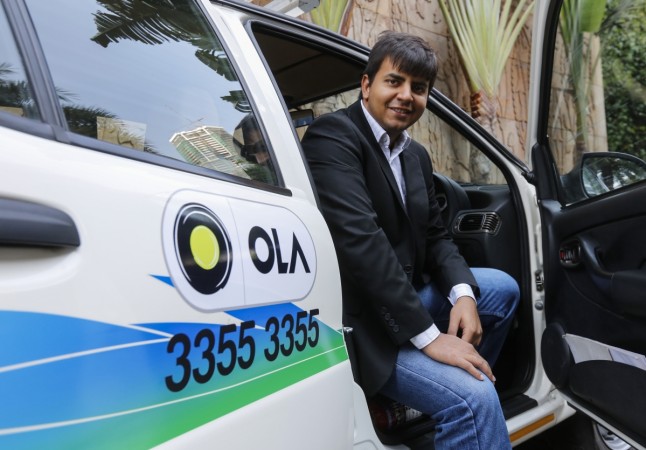 After raising funds worth ₹2,500 crore this month, online cab aggregator Ola is now the third-most valuable venture-backed company in India after Flipkart and Snapdeal.
The Bengaluru-based company's valuation rose to ₹15,600 crore with the latest round of funding which included investments by Russian billionaire Yuri Milner's DST Global, Singapore's state investment arm GIC and New York-based hedge fund Falcon Edge Capital invested along with its existing investors.
Founded in 2011 and operations in more than 65 cities currently, the company plans to use the funds to expand its services to new cities and diversify its presence to other business areas, following the acquisition of rival TaxiForSure last month.
"We will scale up rapidly and double our products and engineering team to about 1,000 in the next quarter," Bhavish Aggarwal, CEO of OlaCabs, told The Economic Times.
The company is aiming to expand cab aggregation services to about 200 smaller towns and cities, investing about of quarter of latest funds to scale up business of TaxiForSure. Ola claims to have 80% of market share after merging TaxiForSure.
"Our growth has been strong and we have a very strong market leadership position, which are key reasons for our investors being so supportive," said Aggarwal.
In the previous round of funding, Japan's SoftBank invested $210 million in the company in October 2014, taking its valuations to about $650 million.
With valuations next to only Flipkart and Snapdeal, the company is trying to compete with Uber, a US-based online cab aggregator.
Uber is currently the second most valuable start-up in the world at $41 billion after Chinese smartphone maker Xiaomi Inc. India is an important market to Uber, as it has only minor presence in the Chinese market.
Flipkart is currently the most valued start-up backed by big venture capital firms, with its valuation skyrocketing to $15 billion from $1.5 billion in October 2013. In 2014 alone, the company raised a capital of around $2 billion.