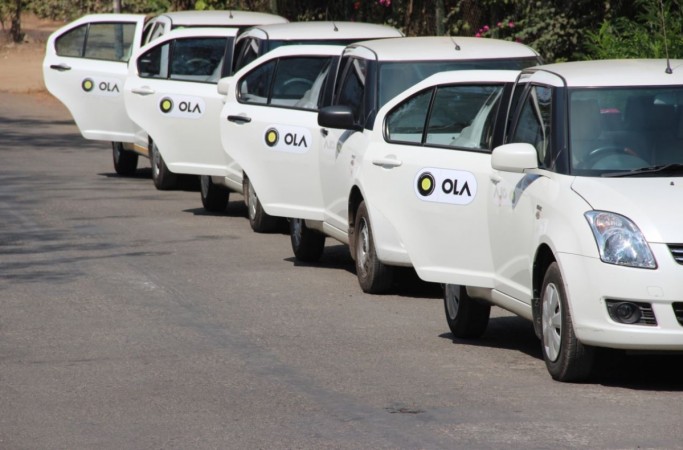 The country' biggest online cab aggregator, Ola, is all set to acquire food delivery firm Foodpanda's India business from its parent company DeliveryHero.
Ola said in a statement it was committing an investment of Rs 1,300 crore ($200 million) into the food delivery business.
This deal includes the transfer of Foodpanda's India business to Ola in an acquisition deal in exchange for Ola stock.
Following the deal, the online delivery firm will benefit from Ola's scale and efficiencies as a platform. Ola and Delivery Hero are committed to continue the collaboration and build the online food delivery ecosystem in India.
The online cab-hailing firm's commitment to invest Rs 1,300 crore ($200mn) into the Foodpanda India business would the highest fund infusion in the country's online food ordering and delivery space.
Saurabh Kochhar, who was the head of Foodpanda India until recently, has decided to move on to pursue other opportunities. Ola founding partner Pranay Jivrajka will be interim CEO until a permanent replacement is found. He will be working with the existing management of Foodpanda India, according to the statement.
"The partnership with Ola will allow us to further consolidate markets where it strategically makes sense to collaborate with leading local players. At the same time, we consider our stake in Ola as a very valuable asset, while Ola's investment commitment in Foodpanda India is a clear and confident signal to the Indian market," Niklas Ostberg, CEO and co-founder of Delivery Hero, said.
With menus from over 15,000 restaurants across 100 cities in India, Foodpanda is one of the leading online food delivery companies in the country.
"As one of India's pioneers in the food delivery space, Foodpanda has come to be a very efficient and profit-focused business over the last couple of years. Our commitment to invest $200 million in Foodpanda India will help the business be focused on growth by creating value for customers and partners. I look forward to welcoming the Foodpanda India team to the Ola family," said Bhavish Aggarwal, co-founder, and CEO, Ola.