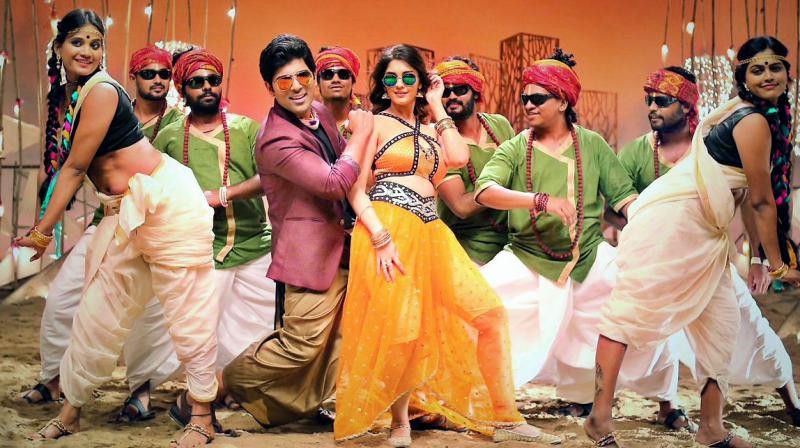 Director VI Anand has rubbished the reports that Okka Kshanam starring Allu Sirish and Surbhi is inspired by Parallel Life. He claimed that his movie has no similarities with the Korean film.
Okka Kshanam is set for grand theatrical release on December 28 and VI Anand is busy promoting the film along with its cast and crew. In an interview, the director said, "Okka Kshanam is a romantic thriller which runs on a parallel life concept. The film is an edge of the seat thriller and it showcases an intense conflict between love and destiny."
The trailer of Okka Kshanam, which was released recently, has received great response with over 2 million views on YouTube. This video fuelled the speculations that VI Anand has taken inspiration from the Korean film Parallel Life. But the director claims that the script of his film is his own creation and not a copy of any film.
"Parallel life is a concept which has been there in our history since 1800. We can find many books and articles on it on the internet. Yeah, there is the Korean film Parallel Life, but our film has no similarities with it. Okka Kshanam is an original story and it has an original screenplay," VI Anand told in an inteview to 123Telugu.
Okka Kshanam is a science fiction action thriller produced by Chakri Chigurupati and Rajesh Danda under the banner Lakshmi Narasimha Entertainments. After a student gets murdered, a news channel investigates her death and claims that she was killed by her lover. The government, under pressure, appoints experts to learn the truth about the death. What happens next forms the crux of the story.
Allu Sirish, Surbhi and Seerat Kapoor play the lead roles in Okka Kshanam, while Srinivas Avasarala and Jayaprakash V essay important roles. Mani Sharma has composed music for the film, which has Chota K Prasad's editing and Shyam K Naidu's cinematography. Its promos have been received well by the viewers.