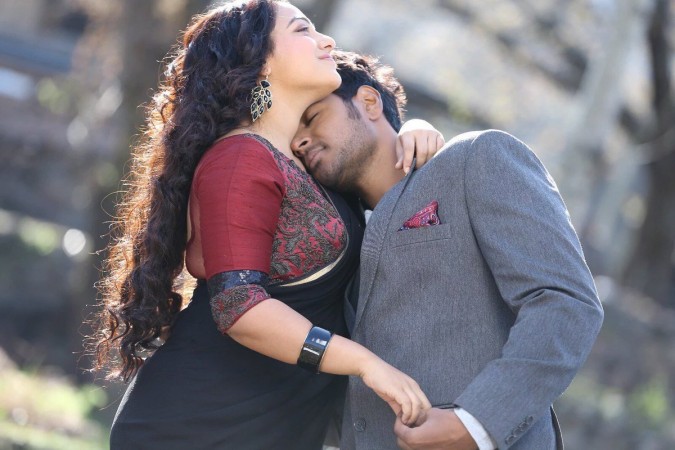 Rajasimha Tadinada, who is making his debut as director with "Okka Ammayi Thappa," has revealed that his real-life incident inspired him to write the story for the Sundeep Kishan and Nithya Menen starrer.
Besides direction, Rajasimha Tadinada has written a story for the action thriller film "Okka Ammayi Thappa," which is scheduled to be released in theatres on June 10. The director, who is busy promoting the movie, says his experience on a flyover, where he was stuck for two hours a few years ago, inspired him to write the story of the film.
"A few years ago, I got stuck on a flyover for two hours. It inspired me to write a story and in the film, the hero and the heroine meet on the flyover and fall in love. They get stuck for eight hours and what happens during that interim, forms the story," Rajasimha Tadinada told in an interview to IANS.
Rajasimha Tadinada revealed that he tried twice to do this movie with Sundeep, but it was shelved due to financial problems. "Sundeep fought for this film. He believed in it blindly and we had planned to work on this film twice earlier. The project got started and got shelved due to financial reasons. He told me that whenever I make the film, he'd come and work," the director said.
The director is all praises for cinematographer Chhota K Naidu, who he thanked for supporting him in completing "Okka Ammayi Thappa." "There's no 'Okka Ammayi Thappa' without Chhota sir. This is a very complicated script to make and it had already been rejected 13 times by several producers. Had it not been for his vision and support, we could have failed miserably," Rajasimha said.
He says the camera man helped him get brilliant output in limited budget. "Honestly, we didn't have the budget to lavishly spend on visual effects. We needed someone who could shoot the film under a tight budget and still deliver quality visuals. Chhota sir delivered us exactly that," the director added.