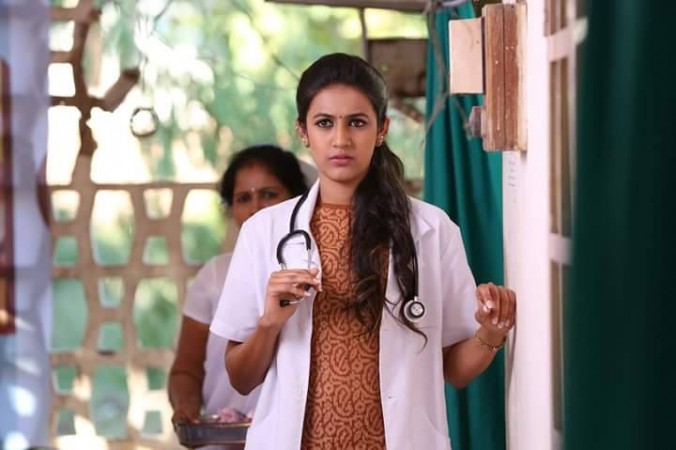 Nagababu's daughter Niharika Konidela, who is making her acting debut with "Oka Manasu," says her uncles megastar Chiranjeevi and power star Pawan Kalyan encouraged her to start a acting career.
The mega family has given some very talented heroes to the Telugu film industry, but Niharika Konidela is the first girl from this prestigious family to make debut as an actress. Fans of the mega family and many others from the industry are worried whether this girl would live up to the dignity of the family. The budding actress recently interacted with mega fans and assured that she will not let her family down.
Niharika's debut movie "Oka Manasu" is scheduled to be released in theatres on June 24 and she is leaving no stone unturned to make it a big hit at the box office. She is busy giving interviews to different media houses and one big question that she had to encounter in every interview whether she would play a glam role.
"I have never been a fan of glamorous roles and never wanted to do them either. I am getting all the limelight now as I come with the Mega tag. But in order to gain my own individuality, I will have to prove my worth in performance oriented roles in the long run. Thankfully, I am making my debut with a challenging film like Oka Manasu," Niharika told in an interview to 123 Telugu.
When quizzed about her acting debut, Niharika said: "I have always been passionate about films since my childhood. Films motivated me to step into the TV world and later film production. The passion for acting grew stronger during my stint as a TV show host. The moment I had the confidence and felt that I was ready for acting, I expressed my desire to my family members."
The actress says her family, including Chiranjeevi and Pawan Kalyan, encouraged her to start her acting career. "I grew up in a cine environment and I was well aware of what goes into being an actress. Even my father, Chiru Pedda Nanna, Kalyan Babai and everyone reminded me of the challenges in the cine field, but they all encouraged me to go ahead and pursue my dream, and here I am," Niharika added.