Mani Ratnam directorial "Ok Kanmani" has got positive reviews from critics and audience. On an average, people have given it 3.5 ratings for the Tamil movie that is being touted as the director's best in recent years.
"Ok Kanmani" stars Dulquer Salmaan and Nithya Menen and their chemistry has worked well with AR Rahman's music and PC Sreeram's cinematography, adding huge values to the project. Below, we bring you the reviews of leading critics and websites: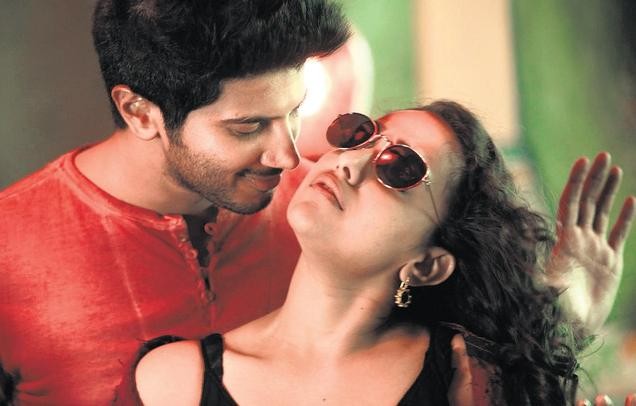 M Suganth of Times of India Reviews: The pre-release buzz around Mani Ratnam's O Kadhal Kanmani was that it is a sequel to Alaipayuthey and while the maker has denied this, nonetheless, the film does feel like a spiritual cousin to the earlier film. Read Complete Review...
Baradwaj Rangan of Hindu Reviews: This focus is one of the film's great strengths. Barring a handful of scenes, everything is organic, everything fits. That Daliesque clock in Tara's room — that's just what an architect who dreams of studying in France would have. The visuals, with every frame looking like a gift-wrapped Christmas present — that's just what this audience likes to see. (After a couple of flashy outings, P.C. Sreeram does outstanding work, locating a very rooted kind of beauty in Mumbai's exteriors and interiors.) Read Complete Review...
Udhav Naig of Hindu Reviews: The comeback is sweet. Like an ageing boxer, whose ego has been hurt, he has delivered a knock-out. Most importantly, he is looking fresh again. After a long time, the filmmaker has made a film for Tamil audiences (let's forget Kadal for now, please?), without worrying about sketching characters that are relevant to pan-Indian audiences. In the process, he has made a film that will not only resonate with audiences across India but has also truly retained its Tamil flavour. Read Complete Review...
Haricharan Pudipeddi of IANS Reviews: It doesn't matter if you're a Mani Ratnam fan or not, his latest outing, O Kadhal Kanmani is sure to leave you with an everlasting smile on your face. The movie, which marks the auteur's return to the romance genre after a decade, is a refreshing take on contemporary romance and relationship. Read Complete Review...
Sify Reviews: There is so much of positivity, feel good factor and poignant moments in Mani Ratnam's O Kadhal Kanmani that the exhilarating energy begins with the title card itself, when we are introduced to the protagonist Aadhi Varadarajan (Dulquer Salmaan), who is an avid gamer. Read Complete Review...
Behindwoods Reviews: OKK is about the change in perspective of urban youth towards marriage as an institution and also about relationships as such. The director has set his story in Mumbai and there could not be a better alternative than the most happening city to reflect the episodes of contemporary urban society. In fact Mumbai is almost a character in the film and the audiences are sure to fall in love with it. Read Complete Review...
IBTimes Reviews: The major highlight of "OK Kanmani" is that it does not have any elements of cheesiness associated with it - let it be romance or dialogues. The movie is all about relationship and emotions shared between two young individual settled in modern day Mumbai city. Read Complete Review...