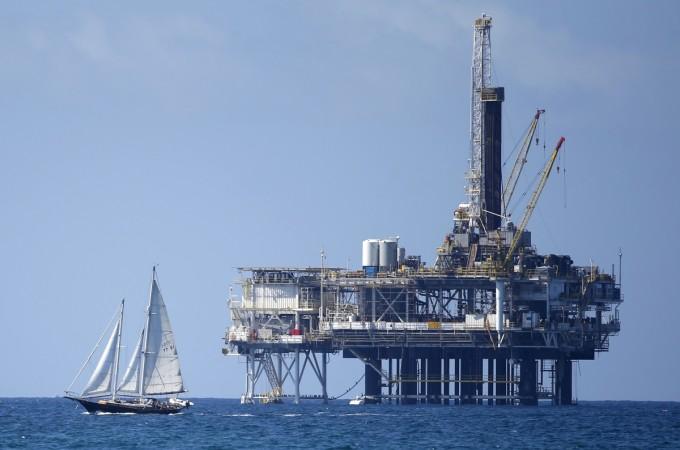 Brent crude oil fell below $84 a barrel on Tuesday, extending losses to a fourth consecutive session after top oil exporter Saudi Arabia cut sales prices to the United States.
The world's top exporter increased its December sales prices, relative to benchmarks, to Asia and Europe on Monday, but lowered prices to the United States, a smaller export market.
Front-month Brent crude LCOc1 was down $1.25 at $83.53 a barrel by 0915 GMT. Brent dropped $1.08 on Monday, after falling sharply on the news from Saudi Arabia.
US light crude CLc1 was down $1.15 at $77.63 a barrel. It touched a session low of $77.20, its weakest since October 2011, as its discount to Brent hovered around $6.
"This is mixed news, and the fact that the positive angle has not made an impact shows that market sentiment is very negative at the moment," said Eugen Weinberg, head of commodities research at Commerzbank in Frankfurt.
Daniel Ang of Phillip Futures said in a note that the move "signalled Saudi Arabia's intention to fight for US market share and could even show its intention to squeeze US shale producers".
But analysts at JBC Energy wrote that the pricing reflected market fundamentals and did not have a political motive.
"We would strongly advocate against interpreting every month's OSP publication in the context of 'price war' and 'market share battle' stories," they said in a note.
The absence of signs that the Organization of the Petroleum Exporting Countries (OPEC) could curb output in a well supplied market also continued to weigh on sentiment.
The oil cartel will meet on Nov. 27 in Vienna to discuss its oil output targets for next year.
Members Venezuela and Ecuador are working on a joint proposal to defend oil prices, but the United Arab Emirates oil minister said the group is "not panicking."
OPEC's secretary general last week said the production next year would not vary much from 2014, and members Iran and Kuwait have said a cut in output at the next meeting was unlikely.
"The market sentiment will stay negative until OPEC appears to be unified," said Commerzbank's Weinberg. "Everybody is blaming each other but nobody is willing to cut."
There is a growing lobby in the United States to lift a 40-year ban on US crude exports which if successful could ease a supply glut in the Atlantic Basin.
A stronger dollar was also weighing on oil prices, making the commodity more expensive for buyers using other currencies. The dollar touched a four-year high on Monday, before slipping back slightly on Tuesday.