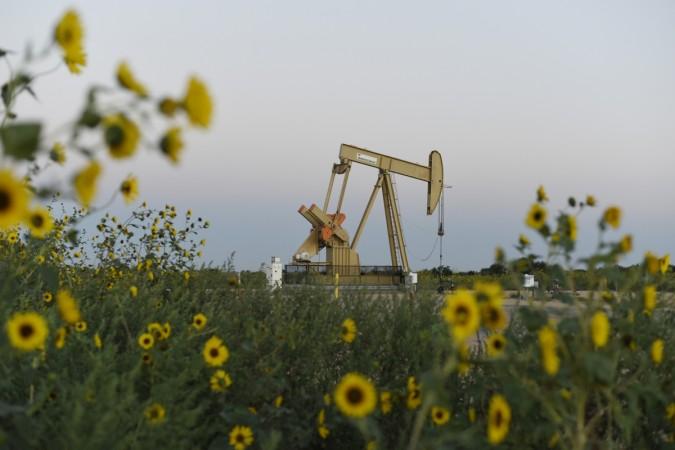 Crude oil prices fell in early trading on Friday as a looming rise in Middle East output may drag on the stronger markets seen in April, although falling U.S. production and a weakening dollar are still offering support.
International benchmark Brent crude futures were trading at $47.69 per barrel at 0101 GMT, down almost half a dollar and a percentage point from their last close.
U.S. West Texas Intermediate (WTI) crude futures were down 19 cents at 45.46 a barrel.
Both contracts remained near 2016 highs of $48.19 and $46.14 per barrel respectively, and WTI's smaller fall was a result of declining U.S. crude output, traders said.
Despite Friday's dips, Brent and WTI are up almost a third from April troughs and are over 75 percent above their 2016 lows, lifted by falling output and a weaker dollar, which has fallen almost 6 percent against a basket of other leading currencies this year. That makes dollar-traded oil cheaper to buy for countries using other currencies at home, potentially spurring demand.
"Moves in currency markets continue to be a big driver of commodity prices," ANZ Bank said.
"Another fall in the U.S. oil rig count points to further weakness in output."
But Deutsche Bank said that a looming rise in production by members of the Organisation of the Petroleum Exporting Countries (OPEC) -- with climbing Iranian output and following outages in Iraq, Nigeria and the United Arab Emirates -- could cap recent oil price rises.
"A sustainable rise in OPEC production may be just around the corner, and ... the rally may pause," the bank said in a note to clients.
"Maintenance in the UAE at fields is scheduled to end in April, implying a rise from current production of 2.73 million barrels per day (bpd) to the previous 2.91 million bpd production rate in May," Deutsche said.
For 2017, the bank said it expected to be around 33.1 million bpd, "with upside risks originating from Libya and Saudi Arabia, and downside risks from unplanned outages and spending cuts in Iraq".