Well, we are not sure when McDonald's is bringing back it's highly demanded Szechuan Sauce, but all the Rick and Morty fans must be delighted to know that The Simpsons is bringing back the much-anticipated dipping sauce through one of their episodes.
Also read: Rick and Morty fans call for boycott of McDonald's over Szechuan sauce fiasco
One of The Simpsons writers recently took to Twitter to tease that the dipping sauce is ready to invade the upcoming episode of Season 29 named 'Grampy Can Ya Hear Me'. It will be aired in the United States on November 5.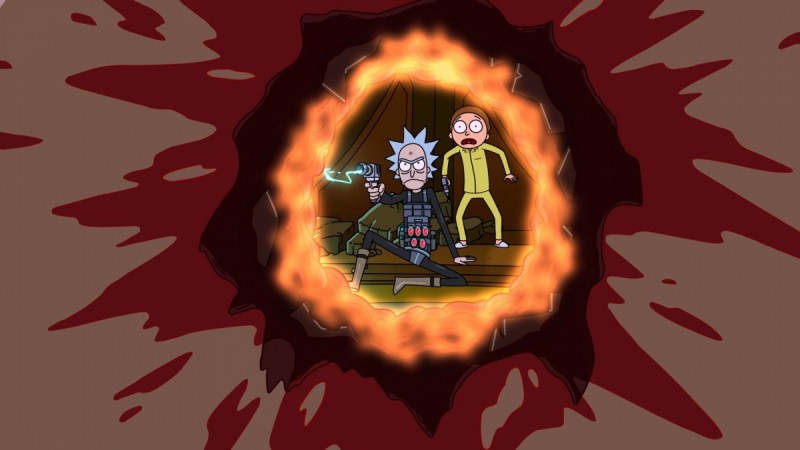 It is probably not a crossover between the shows, but it's moreover one show is paying homage to another.
Al Jean, The Simpsons showrunner shared the moment with a still from the intro showing baby Maggie holding a bottle of the sauce as she pokes out of the brown paper bag in Marge's shopping trolley.
He captioned the picture, "The Simpsons delicious new episode Sunday at 8."
Acknowledging to the post, Rick and Morty co-creator (and the voice of the title characters) Justin Roiland retweeted it and teased the fans, captioning: "That bottle looks like it may... possibly... be...."
This is definitely not the first time that The Simpsons and Rick and Morty have crossed over. Back in 2015, Rick and Morty did a Couch Gag for The Simpsons episode titled "Mathlete's Feat."
Morty crashes Rick's spaceship into the Simpsons family while they were all seated on the couch. Rick even called them a "national treasure."
You can watch the clip here.
In April, Adult Swim's hit anime series Rick and Morty creator Justin Roiland has expressed his love for McDonald's 'the year's most talked-about dipping sauce' — Szechuan sauce — by incorporating it into a Rick and Morty's plotline.
The Szechuan sauce was introduced in the market as a promotional tie-in during the 1998 release of Disney's Mulan.
Following the super crazy fandom over this Szechuan sauce and even an online petition on Change.org, McDonald's decided to bring back the sauce just for only one day with a very limited stock.
But the enthusiasm for the sauce's one-day revival reached to such an extent that a McDonald's restaurant in California had to call the police to handle the situation as angry fans began protesting over the store's out-of-stock situation.
The international fast food chain has promised to bring back the sauce in a lot more locations with a plentiful stock in near future.