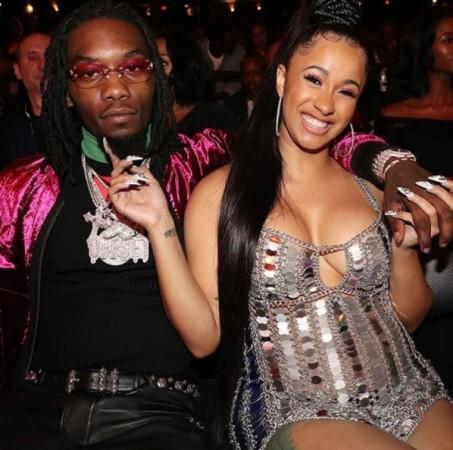 Offset sure seems to want to make amends with Cardi B. The rapper offered a very public olive branch to Cardi B over the weekend and as expected she not exactly thrilled.
A fan captured video at the Los Angeles' Rolling Loud festival at the Banc of California Stadium, shows Offset crashing Cardi's set to beg her to reignite their romance.
In the video, stagehands can be seen rolling out three boxes that spelled out "Take Me Back Cardi" in what appeared to be flowers. Then Offset appeared, a bouquet of white flowers in hand, to try to win her back. Into the microphone, Offset proclaimed that "in front of the world, I love you."
Cardi is not pleased with the unwanted interruption and was seen responding to Offset in an irate fashion off of the microphone. After Cardi seemingly cut Offset to size, he walked off the stage, and stagehands wheeled off his tribute to her.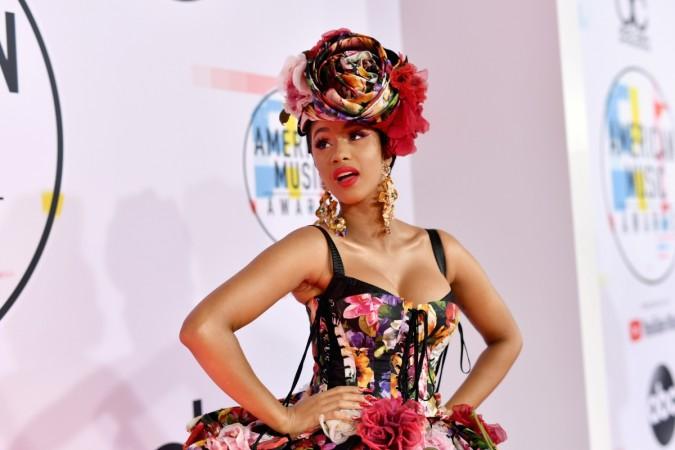 It is being reported that Cardi B addressed the situation in an Instagram video, saying that fans slamming her "baby father" is "not going to make me feel any better."
"It became public, and I just want things to die down, I just need time so we can see eye to eye. I can't predict the future, I don't know," she said.
Offset has been using social media to get Cardi B back. He made a plea for Cardi. "I only got one birthday wish and that's to get my wife back Cardi," he said on Instagram.
"We're going through a lot of things right now, a lot of things in the media. I want to apologize to you Cardi. I embarrassed you. I made you go crazy," he added. "I was partaking in activity that I shouldn't have been partaking in, and I apologize. You know what I'm saying? For breaking your heart, for breaking our promise, for breaking God's promise and being a selfish, messed up husband."
"They have obviously had huge problems for a long time," a source told People.
"They're still very close and really do care for one another," the source continued. "Their priority now is their daughter, and they plan to be solid co-parents."
You can check out the video here:
Offset crashes Cardi B's set at @RollingLoud.

The rapper brought out flowers and a cake set up that spelled out "Take Me Back Cardi" on stage. Cardi B was not feeling the gesture and had him and the set up removed. pic.twitter.com/MBh3xUWrls

— Pop Crave (@PopCrave) December 16, 2018