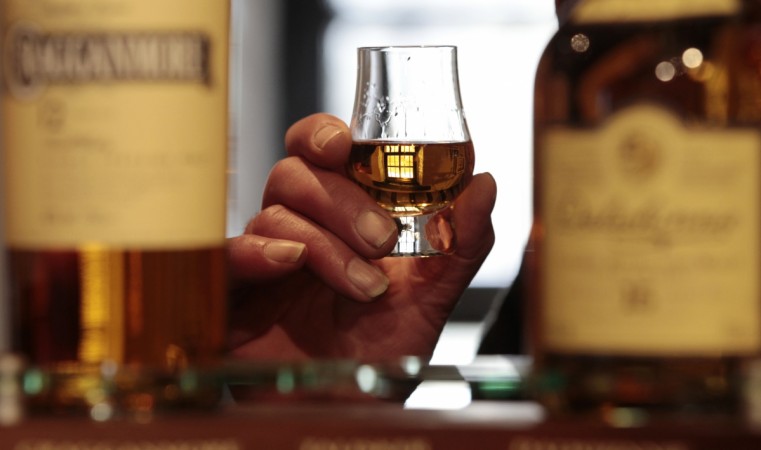 Indian whisky brand Officer's Choice is in high spirits.
It has emerged as the world's largest spirits brand by volume, surpassing sales of Smirnoff Vodka. In calendar year 2014, 28.4 million cases of Officer's Choice were sold, compared to 25.6 million of Smirnoff owned by London-based liquor company Diageo.
The Kishore Chhabria-promoted Allied Blenders & Distillers (ABD)'s brand had last year dethroned another Diageo brand Johnnie Walker to become the largest selling whisky brand, according to The Spirits Business.
The company has attributed it to a branding exercise.
"We had undergone a brand revitalisation exercise on Officer's Choice a little more than six years back where we upgraded packaging, repositioned the brand and created impactful branded properties," Ahmed Rahimtoola, marketing head at ABD, told The Economic Times.
"OC Blue that was launched three years ago has already crossed 7 million case mark, helping the overall growth," he said.
The third place is also occupied by an Indian brand -- McDowell's No 1 -- manufactured by United Spirits, with sales of 25.1 million cases.
Besides, five of the top 10 spirit brands are from India.
The other three Indian brands are Celebration Rum, Royal Stag and Imperial Blue.
Overall, India is the second largest spirits market after China, with 290 million cases of alcohol sold annually. However, the country still has only one spirits retail outlet per 18,000 people.