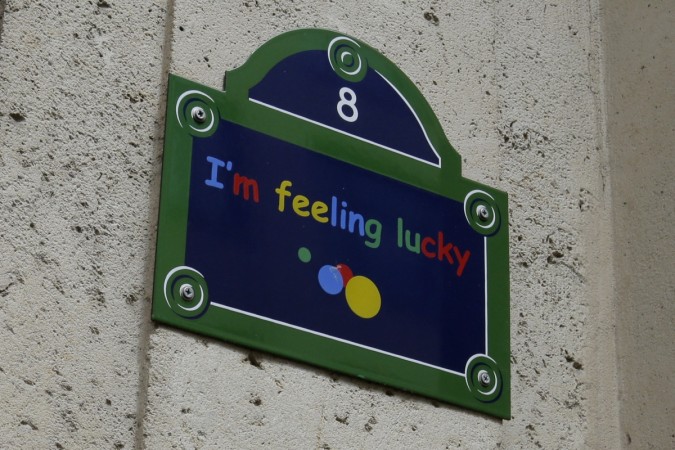 Google and YouTube won't be feeling lucky these days. The search engine and video-sharing website's most lucrative source of income, advertisements, might take a hit soon. With AT&T and Verizon deciding to pull out advertisements from the two platforms to avoid being seen alongside offensive content, a tectonic shift could be in order.
"We are deeply concerned that our ads may have appeared alongside YouTube content promoting terrorism and hate. Until Google can ensure this won't happen again, we are removing our ads from Google's non-search platforms," the Business Insider quoted an AT&T spokesperson as saying.
To put things in perspective, Google's net advertisement revenue globally from YouTube was $5.58 billion last year, according to New York-based research firm eMarketer. This is projected to reach reach $7 billion this year, according to eMarketer, Reuters reported.
The share price of Alphabet, which owns Google and YouTube, has fallen from $868 on Monday to $840 on Thursday.
The threat is not so much from small advertisers who would still be keen to reach out to YouTube's millenial audience, big spenders pulling out can pose a serious threat, according to experts.
On its part, Google has acknowledged the problem and its ramifications. In a blog post, Philipp Schindler, Google's chief business officer, apologised and promised a complete review of the policy.
"Recently, we had a number of cases where brands' ads appeared on content that was not aligned with their values. For this, we deeply apologize. We know that this is unacceptable to the advertisers and agencies who put their trust in us. That's why we've been conducting an extensive review of our advertising policies and tools," he wrote.
In calendar year 2016, Alphabet's revenues stood at $26.1 billion, 22 percent more than its previous year's revenues. Advertisements account for about 90 percent of its total revenues.
It's only a question of time that the problem will spill over to India, though the impact will be difficult to gauge. While it's difficult to know the revenues Google, YouTube, Facebook and other global online platforms earned as advertisement revenues, the Indian government earned Rs 146 crore (~22 million) in equalisation tax between June 1 and December 3, 2016.
India levies equalisation tax on income accruing to foreign e-commerce companies from the country.
"It was provided that a person making payment exceeding in aggregate 1 lakh rupees in a year, to a non resident, who does not have a permanent establishment in India, as consideration for online advertisement, will withhold tax at 6% of gross amount paid, as Equalization levy with effect from 1st June, 2016," according to a finance ministry update.