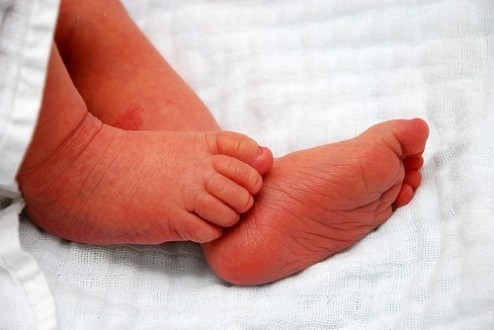 The residents of Shaymsundarpur village in Jajpur district of Odisha received the shock of their lives on Saturday (March 25) after discovering a newborn girl buried alive in an agricultural field. The baby was unearthed and taken to a nearby community health centre (CHC) and later admitted in the district headquarters hospital where her condition was said to be stable. She was believed to be just a few hours old at the time of rescue.
19 female foetuses found in Maharashtra's Sangli district; here are three recent cases in India
"An ASHA worker of came to the CHC with the rescued baby girl. The newborn is believed to be between 4 to 6 hours old. The girl was in a critical condition. We immediately started her treatment and stabilised her condition," said Chintamani Mishra, medical officer at Dharmasala CHC.
"The baby was buried upside down. She was wrapped in a cloth. We found her two small feet above the ground and believed that the baby was alive," said Alok Ranjan Rout, who rescued the infant.