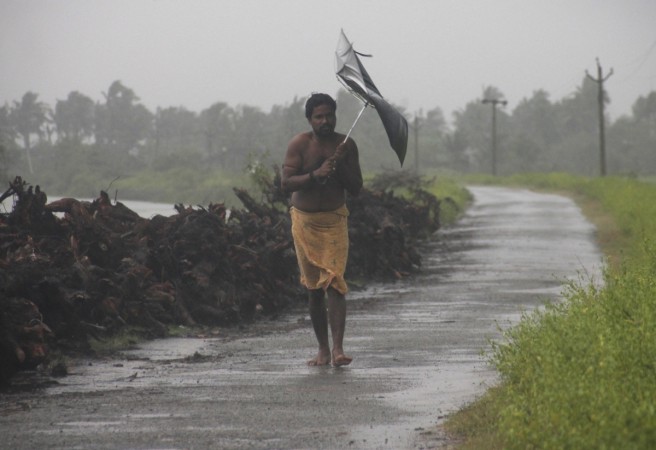 Odisha is bracing for landfall of a cyclone called Kyant in the next 48 hours. Fishermen have been warned against going into the waters off Odisha and West Bengal from October 27 onwards.
The deep depression over eastcentral Bay of Bengal moved west-northwestwards in past six hours and it is currently stationed over eastcentral Bay of Bengal, about 540 km north-northwest of Port Blair and 470 Km west-southwest of Yangon in Myanmar.
"The strong winds are very likely to intensify into a cyclonic storm during next 12 hours. It will move initially west-northwestwards and then west to west-southwestwards towards westcentral Bay of Bengal during next 72 hours," said the Indian Meteorological Department on Tuesday.
Kendrapada, Jagatsighpur and nine other districts are currently on high alert in anticipation of the cyclone. Officials have said that there is no need to panic yet as there is no clear indication about when and where the cyclone would make landfall.
"The authorities are working with local sarpanchs and other panchayat body members to help people prepare for the cyclone in the seaside villages of Rajnagar, Mahakalapada and Rajkanika blocks," Kendrapada collector, Debendra Prasad Das, told the Times of India.
At least 1,200 villagers will be evacuated from Kendrapada alone.
"The government has asked rice mill owners and warehouses to keep the rice bags in safer places. Marine fishermen are advised to return to the coast immediately as the sea will be rough on Thursday," said Additional District Magistrate (Paradip), Biswajit Biswal.
Warnings have mainly been given to Odisha and not West Bengal by the IMD so far.