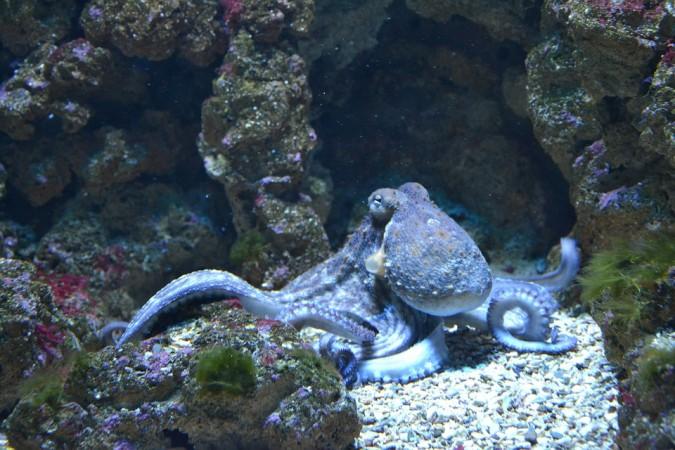 Cameras are lucrative, especially if it is a GoPro. However, so far we thought humans were only ones interested in gadgets, but a recent video of an octopus stealing a GoPro that surfaced online makes us think otherwise.
A video was shared by Passport Ocean on Facebook, shows a diver leaving a GoPro camera on the seabed, right in front of an octopus sheltered in a cylindrical structure. The diver is seen trying to lure the octopus out into the open water in an attempt to capture some good footage of the aquatic animal.
Shortly after, the octopus is seen slinking out of its hiding spot. But what the divers did not expect was for the animal to go straight for the camera. The footage shows the octopus grabbing the device with its tentacles and dragging it into the nest.
The diver is then seen trying to retrieve the GoPro but had to make do with parts of the disassembled tripod instead.
Passport Ocean also posted a hilarious caption with the video: "Octopus steals GoPro Camera in Florida. Gone forever !..." The video has garnered more than 5,85,000 views and 65,000 shares at the time of writing the article.
Passport Ocean is a socially-minded online e-commerce shop that raises awareness about issues affecting the oceans.
The video was initially posted by an Octopus Filmmaker on YouTube, about a year ago. The description of the video also revealed that the GoPro Camera was worth $300.
Recently, octopuses were in the news after a controversial science paper stated that the aquatic animal came from space in icy meteors. According to the authors, whole genomes frozen in icy bolides from space made their way to Earth and were thawed in the lukewarm water of our oceans.
Check out the video here: