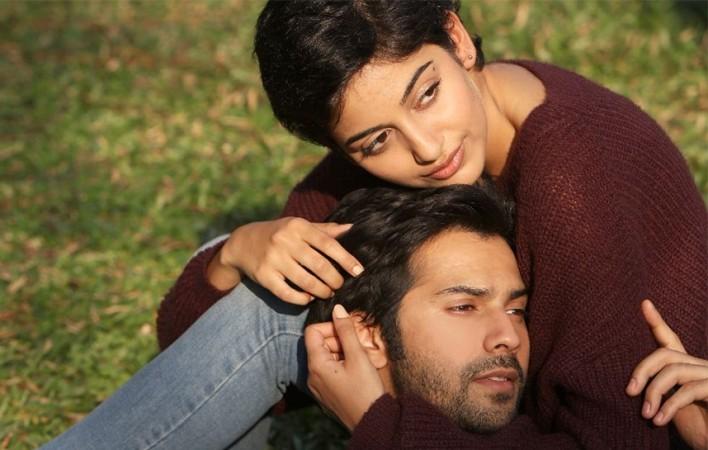 October, starring Varun Dhawan and Banita Sandhu, is all set to take you on a rollercoaster ride of emotions in theatres Friday (April 13). From fans to industry stalwarts, the reactions are pouring in and everyone is praising Shoojit Sircar's unconventional take on love after watching the movie at a pre-screening.
The beautiful narration of the movie weaves its strings around the journey of Dan, played by Dhawan and Shiuli, played by Sandhu. Shiuli is a flower and some critics are quick to draw parallels, saying that just like the fragrance of the flower, the film will also stay with you for long.
While the critics have given their verdict, check out all the reviews that will help you decide on booking your tickets.
Anupama Chopra, Film Companion: "October also has striking camerawork by Avik Mukhopadhayay, a subtle soundtrack by Shantanu Moitra and Anupam Roy and some bang-on casting by Jogi. But this is the sort of film that will divide audiences – for some, it will play as painfully pretentious. For others, it will evoke a depth of emotions. I belong to the latter."
Shubhra Gupta, The Indian Express: "Through October, you see glimpses of Dan, but you can also see the effort showing: Dhawan's ability to fully disappear into a part is still a work-in-progress. I liked much of the film, but didn't fall in love with it."
Madhureeta Mukherjee, The Times Of India: "October is not bound by Indian sensibility alone; it is a humane story that will possibly enjoy a much wider appeal across international audiences. For a Bollywood fan seeking escapist cinema, the laid-back pace might be a deterrent. But it is evident that the director wanted this story about love to find its own life cycle of blossom."
Rohit Vats, Hindustan Times: "Shoojit Sircar engineers a connect with the audience and let them soak in the magnitude of patience some of us show in such circumstances. Varun Dhawan is restrained and mature. His humour is innate, but his understanding of pain and how it affects the human behaviour is even better. It's a terrific performance, his best for sure. He is aptly supported by Banita Sandhu and Geetanjali Rao, who plays Shiuli's mother in the film. They all speak through eyes and pierce our hearts."
Nandini Ramnath, Scroll: "Varun Dhawan's dialogue delivery isn't varied enough to match Dan's brooding nature, but the actor's sincerity overlaps with Dan's need to be useful. Shoojit Sircar perfectly captures the family's despair over Shiuli's overnight deterioration – movingly conveyed by Gitanjali's Rao's harrowed face – and Dan's insistent optimism, especially when a relative callously suggests mercy killing."
Meena Iyer, DNA India: "Shoojit (of Vicky Donor, Madras Cafe and Piku fame) is a sensitive and masterful storyteller who manages to get his audience to invest completely in his cinema. Varun Dhawan shows you how capable he is of delivering a nuanced performance. Banita shows spark and with some nurturing, she could be poised for big things in Bollywood. The supporting cast deserves praise too, especially Shiuli's mother, Professor Vidya Iyer (Gitanjali)."
Sameeksha Dandriyal, CNN News 18: "Sircar's latest offering is heartwarming, soothing to the eyes and as poetic as it could get while remaining close to real life. The film isn't perfect. It has its flaws but so does life. The way Aveek Mukhopadhyay makes you experience Delhi, Manali and even the basement of a hotel is brilliant."
Saibal Chatterjee, NDTV: "October is indeed the sort of film that demands patience, but does not fail to reward it in ample measure. It is difficult to miss its uplifting soul. Impressively understated in its genteel exploration of loss and longing, it is exquisitely crafted. In this heartfelt drama, emotions don't flow in a rush. They waft about unobtrusively until the wellspring bursts all of a sudden in the spirit-cleansing climactic moments that are as tragic as they are transformative."
Anita Iyer, Khaleej Times: "The movie is predictable but you still want to know how the climax unfolds."
Ankita Chaurasia, Bollywood Life: "A far cry from his street-smart avatar in his last movie outing, Varun is subdued to the point of being unrecognisable in the film. While present throughout, Banita Sandhu barely has anything to do in the film. Shoojit's penchant for capturing the essence of Delhi with wide angle shots continues with October too. The pace of the film can be a real deterrent. Some scenes have been unnecessarily languished over and could have been done away with on the editing table."
Amitabh Bachchan wrote on Twitter: "OCTOBER" film, एक पुष्प 'हरृंगार' ( harshringaar ) का, gentle, soft, श्री Krishn called it 'Paarijaat', in Bengal 'Shiuli' unique tree, does not wait flowers to give fruits or seeds... blooms in moonlight... sheds the flowers before sunrise, like a weeping shower..."
Karan Johar: "#October is absolutely beautiful... just beautiful....sucks you into its world and absorbs you completely...I felt like I was standing there with the characters and feeling their every beat and emotion....@ShoojitSircar and @writeonj are a genius team!"
Anushka Sharma: "You are a wonderful actor and not that you need it, but, all the best @Varun_dvn for #October! It's going to be amazing, can't wait to watch it. All the best to the team @ShoojitSircar @BanitaSandhu @writeonj @ronnielahiri."
Sophie Choudry: "Ur a brilliant actor @Varun_dvn but more than that u are a beautiful human being and that's what shows through in the way u have portrayed Dan. Such an honest, endearing, sensitive performance.I now know why this film meant so much to u❤️ Congrats & All the best team. And @BanitaSandhu , what a tough role to debut with.. Ur silence literally had to speak a thousand words! Welcome to the movies from one London girl to another❤️ #October"
Taapsee Pannu: "Having watched #October only one word comes to my mind "Beautiful" and that's the feeling it leaves behind @ShoojitSircar and @writeonj you are a kickass combo! @Varun_dvn I have never seen u so effortless on screen before! @BanitaSandhu welcome to movies."
Dhadak director Shashank Khaitan: "#OCTOBER ... @Varun_dvn as Dan is brilliant. He is so real and loveable and really brings out the complexities of this 21-year-old character. His eyes are so innocent and vulnerable that he makes Dan endearing even in his awkwardness. So happy to see him make such brave choices.."
Trade analyst Abhishek Parihar: "So @Varun_dvn is finally inspired by @iamsrk
Prints of #October carry names of @BanitaSandhu & Gitanjali Rao Appear before his name in the titles.
This Trend has been started by SRK and has to be applauded by all.
Good Job Varun."
Raj Bansal: "#October in April ... changing seasons. The @Varun_dvn @ShoojitSircar s film is carrying super reports. Can't wait to see this film."