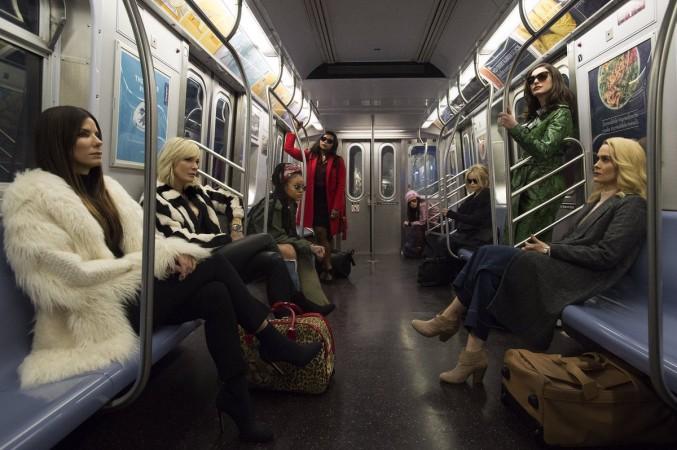 Ocean's 8, the most anticipated all female spin-off movie, will feature a star studded list of cameos. Starring Sandra Bullock, Cate Blanchett, Rihaana, Anne Hathaway, the film has some surprising names in the cameo list.
Also read: Ocean's 8 first look revealed: Anne Hathaway, Rihanna, Sandra Bullock, Sarah Paulson appear together in Ocean's trilogy spin-off
The film is expected to have former One Direction star Zayn Malik as he was reportedly spotted in the film set in NYC. He will be joined by reality TV stars Kim Kardashian, super model Kendall Jenner and Hailey Baldwin.
The half-sisters will reportedly play the role of attendees at a fictional celebrity-packed gala at the Metropolitan Museum of Art when a jewel heist takes place.
According to a report of New York Post, Matt Harvey, Maria Sharapova, Olivia Munn, Tyga, the Winklevoss twins, Tommy Hilfiger and wife Dee Hilfiger, Dennis Basso, Jason Wu, and Vogue editor-in-chief Anna Wintour have joined forces.
Alexander Wang and Zac Posen have also signed up for the film, Hello magazine reported.
The movie, a reboot of the Ocean's trilogy (starring George Clooney, Matt Damon), features eight leading actresses-- Sandra Bullock, Rihanna, Anne Hathaway, Sarah Paulson, Cate Blanchett, Helena Bonham Carter, Mindy Kaling and Awkwafina. The first look poster of the all-female reboot was dropped on January 30. The film is set to release on June 8, 2018.