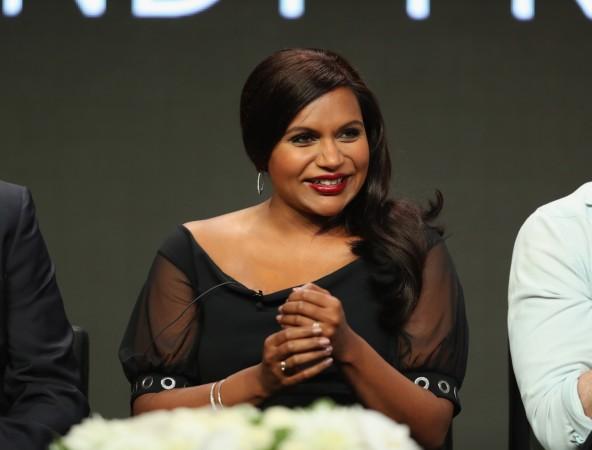 She might have Indian origins but Mindy Kaling recently admitted that she does not know Hindi. For that matter, her parents also haven't communicated in Hindi all her life. The actress, who will be seen in Ocean's 8 next week, hired a coach to teach her Hindi for the movie.
Kaling, who will be sharing screen space with Sandra Bullock, Cate Blanchett, Rihanna and Helena Bonham Carter in the new crime thriller, revealed in a recent interview that she found learning the new language "incredibly challenging."
"Although I'm Indian, I was not raised speaking any Indian languages. I actually had to learn Hindi to do a scene," she told Parade. "So it was incredibly challenging, and it stressed me out like every night for months before. I got a coach. It's the hardest thing I ever had to do as an actor - learn another language for a scene."
A Wrinkle in Time star also admitted that English was the only language she heard while growing up. Here's what she said.
My parents are from different parts of India. My mom spoke Bengali and English. My dad spoke Tamil and English. When they met each other in Africa, the only language they had in common was English. English was the only language I heard growing up.
Kaling plays the role of Amrita, a jewellery designer recruited by Debbie Ocean (Bullock) for robbery at the Met Gala at New York's Metropolitan Museum of Art. "She lives with her mom; her older sister got married and is the apple of the family's eye, and Amita's mom is on her case all the time!" she shared.
The 38-year-old recently gave birth to a daughter six months ago so she is juggling between work and her personal life. The actress is also working on a movie she wrote, it stars Emma Thompson and is titled Late Night. "It's about a late-night talk show host, played by Emma, and a writer on her staff that I'm playing," she revealed.