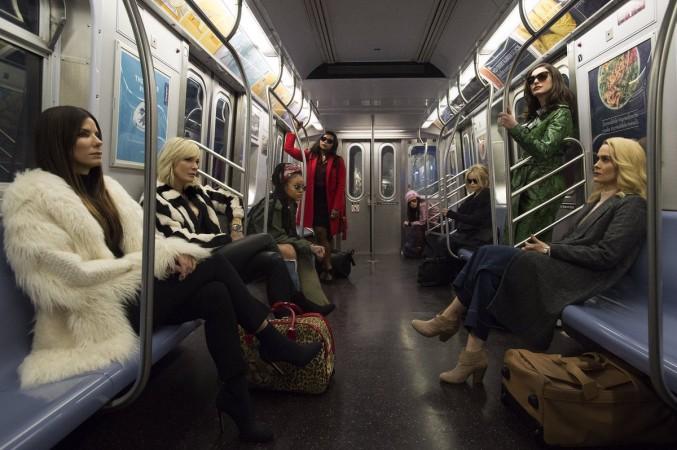 The first image from the movie Ocean's 8, a spin-off of the Ocean's trilogy, has been revealed. The heist comedy film will feature an all female line-up.
The film features eight leading actress -- Sandra Bullock, Rihanna, Anne Hathaway, Sarah Paulson, Cate Blanchett, Helena Bonham Carter, Mindy Kaling and Awkwafina.
Directed by Gary Ross, the film tells the story of a jewellery theft at fashion's biggest event of the year: The Met Gala. Along with Olivia Milch, the director himself has penned down the screenplay of the movie.
Ocean's 8 is the spin-off of Ocean's Trilogy, a series of three comedy heist films released from 2001 to 2007. The first of the films, Ocean's Eleven (2001), was a remake of the 1960 film of the same name and was followed, due to an immense commercial success, by sequels Ocean's Twelve (2004) and Ocean's Thirteen (2007).
According to a BBC report, Kim Kardashian and her half-sister Kendall Jenner will also appear in cameo roles in the all-female spin-off.
Ocean's 8 is slated to hit the theatres on June 8, 2017.