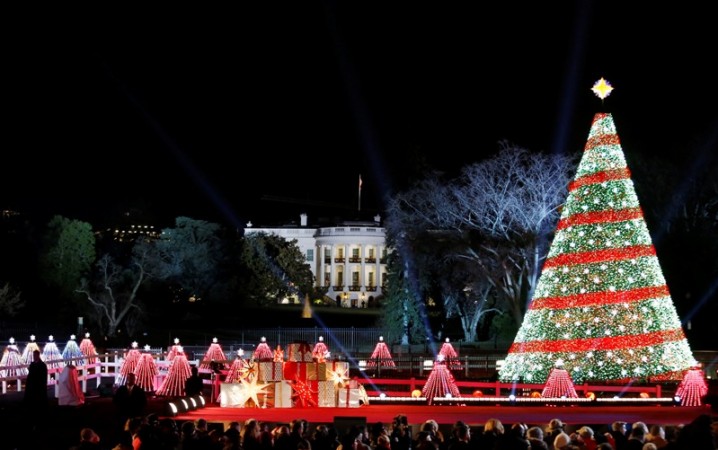 At the annual National Christmas Tree Lighting on Thursday, the first family of the United States presented their best selves dancing, singing and welcoming the spirit of Christmas.
Hosted by actor Tom Hanks and his wife Rita Wilson, the event this year had several celebrities including Patti Labelle, Ne-Yo, Fifth Harmony and Steve Wright.
Barack Obama, Michele Obama and their daughters Malia (16) and Sasha (13) looked cheerful and in good spirits. While the president himself grooved with the singers on the stage, Malia and Sasha also seemed to be enjoying the ceremony, quite opposite to their Thanksgiving "turkey pardoning" event appearance, where they looked bored.
Their sullen expressions and casual outfits were ridiculed by a Republican executive, who rebuked them for "lacking class" and "making faces at a public event on national television." The executive did issue a long apology after America stood up for the two children.
But on Thursday night, the girls looked happy attending the event.
The National Christmas Tree Lighting Ceremony is a 92-year-old custom where a huge Christmas tree is lit up to officially to mark the start of the holiday season. For years, little girls from all over the country would come to decorate the massive tree placed right opposite the White House.
This year was a little different though. For the first time, the huge Christmas tree and the trees surrounding it were given a digital upgrade. Young women from all around the country lit up the trees using their programming skills to control the colors and patterns on the trees.
Watch parts of the ceremony in the video below: