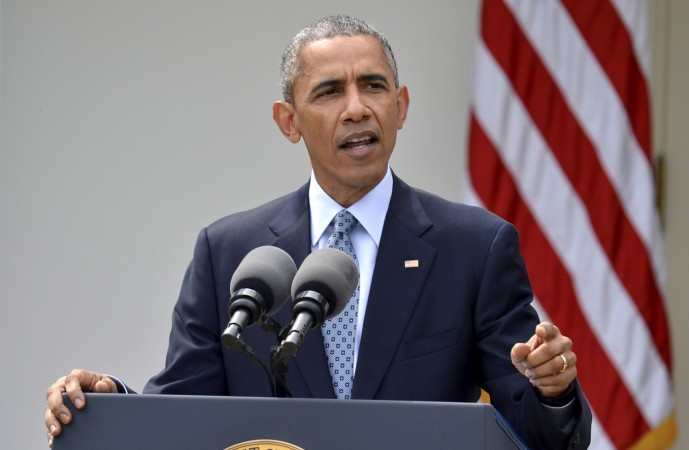 United States President Barack Obama visited Greece on Tuesday on his final foreign trip while in office, and reassured the NATO allies of America's commitment towards international alliances. President Obama also tried to spread message of calm after Donald Trump's election win, which shocked the world.
Countries across the world are apprehensive of US President-elect Donald Trump's controversial campaign rhetoric, as it spread message of divide and hate. President Obama's final tour is one of reassurance among the shaken foreign allies.
Obama, during his visit to Greece, tried to restore calm and said that America will always seek the country's friendship.
"We have inspired each other to reach for independence, stood in solidarity during war and peace, in good times and in bad, including these very difficult years for the Greek people. And tonight, I want you to know as you work to move your country forward, you will always have the support and friendship of the United States," Obama said.
The US president also said that America intends to stand "shoulder to shoulder" with the Greek people and the crisis they are facing. Obama is the first US leader to visit Athens since Bill Clinton in 1999.
"Greece has gone through very challenging and dramatic times over the last several years... We are glad to see that progress is being made, although we recognize that there are significant challenges ahead, and we intend to stand shoulder to shoulder with the Greek people throughout this process," Obama added.
The nation, however, also saw thousands of left-wing protesters clashing with police, attempting to march towards parliament, chanting slogans against US. There is an anti-America tradition in Greece among the left-wingers who still resent the American support for 1967-74 military dictatorship in the country.
Obama's next stop in his final Europe tour is Germany, before he hands over the presidential power to Donald Trump on January 20.