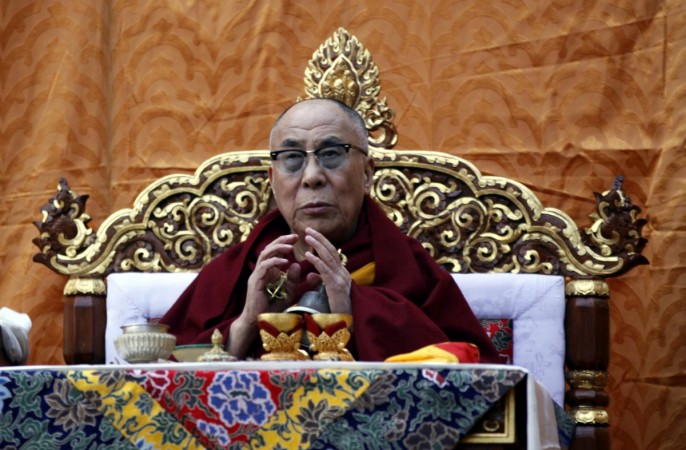 U.S. President Barack Obama on Wednesday met the Dalai Lama at the White House, despite protests by China, which had said the meeting could damage relations between it and the U.S. The meeting reportedly took place in the residential section of the White House, rather than the usual Oval office, lending credence to the belief that it was a personal one.
The Buddhist spiritual leader's seat is in Tibet, which is seeking independence from China, even as China considers the exiled religious leader a separatist.
A Press Trust of India (PTI) report quoted White House spokesman Josh Earnest as saying that there had been no change in the U.S.' stand on Tibet despite the meeting between the two Nobel Peace Prize winners.
China had earlier, through its foreign ministry, urged the U.S. to maintain its stand that Tibet was a part of China. In fact, its official news agency, Xinhua, was quoted by a Reuters report as saying that by going ahead with the meeting, the U.S. was not keeping its promise, and supporting Tibet's independence.
This was the fourth meeting between Obama and the 14th Dalai Lama. Earnest was quoted by Reuters as saying the spiritual leader was thanked by Obama for the condolences he conveyed for the mass shooting at a gay night club in Orlando, in which 50 people were killed and 53 others injured.
"The President has spoken publicly in the past about his warm, personal feelings for the Dalai Lama. The president has articulated his appreciation for the Dalai Lamas teachings, and believes in preserving Tibets unique religious, cultural and linguistic traditions," he was quoted as saying by PTI in response to a question.