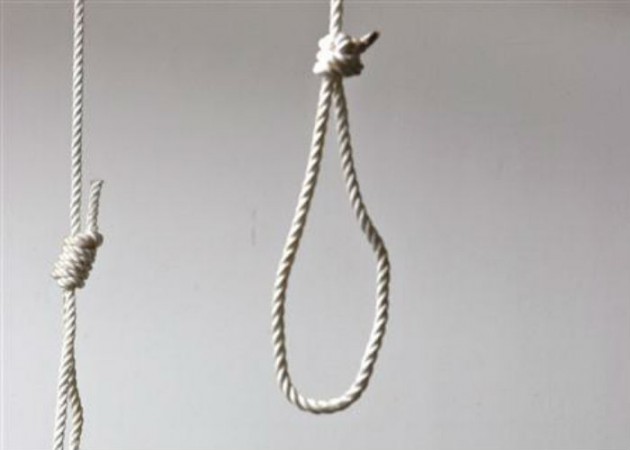 Death penalties worldwide increased 50 percent in 2015 compared to the previous year. The highest number of killings due to capital punishment since 1989 was also recorded in 2015, according to an Amnesty International report.
As many as 1,634 people were executed in 25 countries, with China, Iran, Pakistan, Saudi Arabia and the U.S. topping the list. However, the exact number of executions in China couldn't be ascertained as the data is a state secret, Amnesty International said in its report. Data from Syria and Yemen was also unavailable.
"The rise in executions last year is profoundly disturbing. Not for the last 25 years have so many people been put to death by states around the world. Iran, Pakistan and Saudi Arabia have all put people to death at unprecedented levels, often after grossly unfair trials. This slaughter must end," Amnesty's Secretary General Salil Shetty was quoted as saying by the Guardian.
Almost 90 percent of the death sentences were carried out in Iran, Pakistan and Saudi Arabia. Pakistan, however, pardoned at least 21 people. The increase in the number of executions in Asia-Pacific has been pegged on Pakistan lifting a six-year moratorium (a temporary prohibition) on the execution of civilians in December 2014 after the attack on a school in Peshawar.
Pakistan accounted for 326 executions of a total of 367 in 12 countries in the Asia-Pacific last year. While Iran accounted for 82 percent of executions taken place in eight countries in the Middle East, followed by Saudi Arabia, where a 76 percent increase has been noted since 2014.
The U.S. remained the only country to carry out execution in the Americas. As many as 28 people were put to death in 2015, the lowest since 1991.
In Europe and Central Asia, Belarus is the only country to continue the practice of capital punishment. However, it put nobody to death in 2015.
In Africa, Chad, which had not carried out any executions in a decade, put 10 people to death in 2015, while a decrease in death sentences was noted in the Sub-Saharan region.
About 102 countries abolished capital punishment with Fiji, Madagascar, the Republic of Congo and Suriname to be the latest to join the list. A ban on capital punishment in Mongolia will be applicable from later this year.