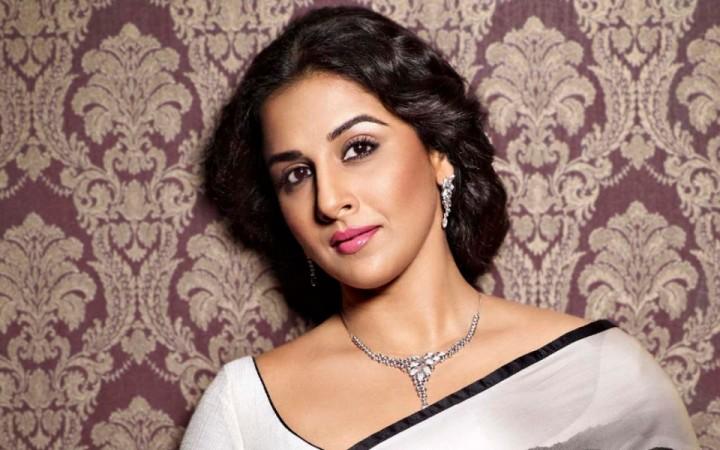 Bollywood actress Vidya Balan has reportedly been approached to play the wife of legendary actress and former Andhra Pradesh Chief Minister NT Rama Rao (NTR) in his biopic. Nandamuri Balakrishna, fondly called Balayya, will be seen playing his father NTR in the film.
After Balakrishna announced the biopic of NTR, it created a lot of buzz in the media. While Balayya plays his father, a lot has been speculated about the other cast and crew of the film, especially on who's playing NTR's wife Basavatharakam. Names of some of the popular actresses were linked to the project.
The latest we hear is that the makers of NTR's biopic have approached Vidya Balan to play Basavatharakam. Teja, who is helming the mega project, has reportedly discussed the role with her. The Bollywood actress was impressed with the role and ready to essay it.
"She has shown an interest to play Basavatharakam's role but it is not yet confirmed. The actress has expressed a few doubts and the makers are addressing those. They hope she confirms to do the film," Deccan Chronicle quoted a source close to the film unit as saying.
Vidya Balan is one of the most popular Bollywood actresses. She has starred in a couple of Malayalam movies in the past. If she gives her nod to act in NTR biopic, it will mark her debut in Tollywood. The makers hope casting Vidya Balan would appeal the film to the north Indian audience. "The film will also get a good hype nationally," added the source.
NTR's biopic is set to be launched in Hyderabad on March 29. The makers are expected to make an official announcement of its cast, crew and shooting details on the occasion. They have released a special poster earlier this year. It offers a glimpse of Balakrishna in NTR's look and it will be used to officially announce the project.