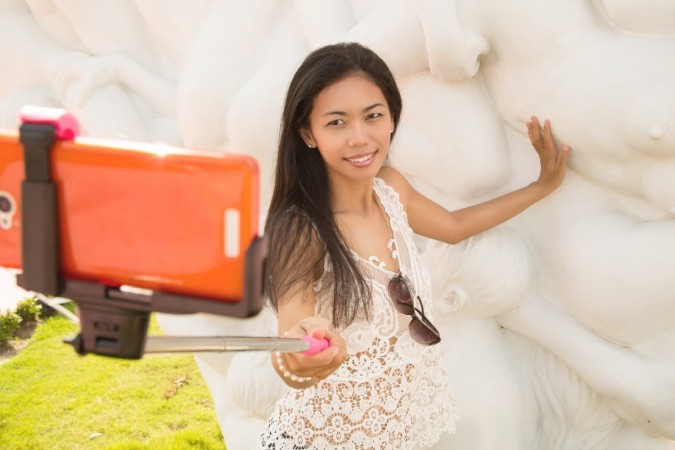 The police in Moradabad in Uttar Pradesh are launching a special drive wherein they will crack down on those who endanger the lives of themselves and others while taking selfies. The punishment can be up to three months in prison if a person is found guilty.
Fatal attempts to take selfies are on the rise in India, with several deaths reported from across the country. As a result, many advisories have also been released by various authorities, warning youngsters to exercise caution while taking selfies. The Moradabad police are taking it one step further.
Talking about the new safety measure, Moradabad Superintendent of Police (SP) City, Ashish Srivastava, told IBTimes India that the decision behind the crackdown is a recent incident when a youngster fell on railway tracks while taking a selfie and was almost killed. Though the individual was saved due to timely action, the incident also put others in the way of harm.
"Whether it is on the highway, on railway tracks or stations, or anywhere else people are found endangering the lives of themselves or others, or are causing any disruption or inconvenience, we will book them under Section 336 of the Indian Penal Code (IPC)," the Moradabad SP told IBTimes India.
IPC Section 336 deals with "any act which endangers human life or the personal safety of others". It is a cognisable offence, which means if the police feel so, they can arrest the accused on the spot and without a warrant. If the accused is found guilty under this section by any magistrate, he or she may have to serve up to three months in prison for the crime.